Hey Everyone,
Been on NS.COM for a while and just never posted up my ride and properly introduced it. so i thought it was about time

Nissan 180sx Type x
1996 Type X
bought the car with 68,000km
car was in Australia for a week before i purchased it
Engine
Tomei procam lash 260deg 12.00mm lift in & ex
Tomei adjustable cam gears
Tomei rocker arm stopper
Brian crower valve springs
Mazworx timing chain tensioner
Apexi head gasket 1.1mm
ARP head studs
ARP main studs
JE forged pistons & Rings
Eagle i-beam rods
Re-Balanced Crankshaft
Greddy TD06-20G 8CM
Greddy manifold
Greddy 50mm external wastegate
Greddy full exhaust with twin pipes
Greddy LS intercooler
Greddy Oil Cooler
Greddy Relocation kit
Greddy Sump
Cusco catch can
Apexi pod filter
Apexi AVC-R
Apexi Power FC
250kw @ 18psi
Drivetrain
RB25 Gearbox w/JW adapter plate
Extreme heavy duty single plate clutch
Custom tail shaft
KAAZ 2way diff w/ 4.1.1 gears
Brakes
Front: Greddy/Alcon 6 piston brake kit w/355mm floating slotted rotors.
Rear: R33 GT-R brembo brakes w/R33 shoe handbrake and upgraded DBA slotted rotors
Braided brake lines
Exterior
Standard Type X body kit with optional type x front lip and rear
East Bear Mirrors
BMW clear indicators
Interior
Bride Zeta III type S
Bride Brix II
Takata 4 point harness
Nardi Classic 360mm
Works bell short boss
Works bell RAPFIX II quick release
Works bell RAPFIX locking kit
Works bell RAPFIX flapper
Pivot RHU-M sleepy eye
Pivot Gearknob
Drift button
Fire extinguisher
Suspension
Greddy Type S coilovers
Swift springs 10kg/8kg
Cusco strut OS strut braces
Cusco 5 point roll cage
Zenith boot brace
Zenith C brace
Kazama auto tie rods
Kazama auto tie rod ends
Nagisa Auto front lower control arms w/ roll center adj
Ikeya formula castor arms
Ikeya formula rear camber arms
Ikeya formula rear lower control arms
Ikeya formula toe arms
This is how it started
Here are some pictures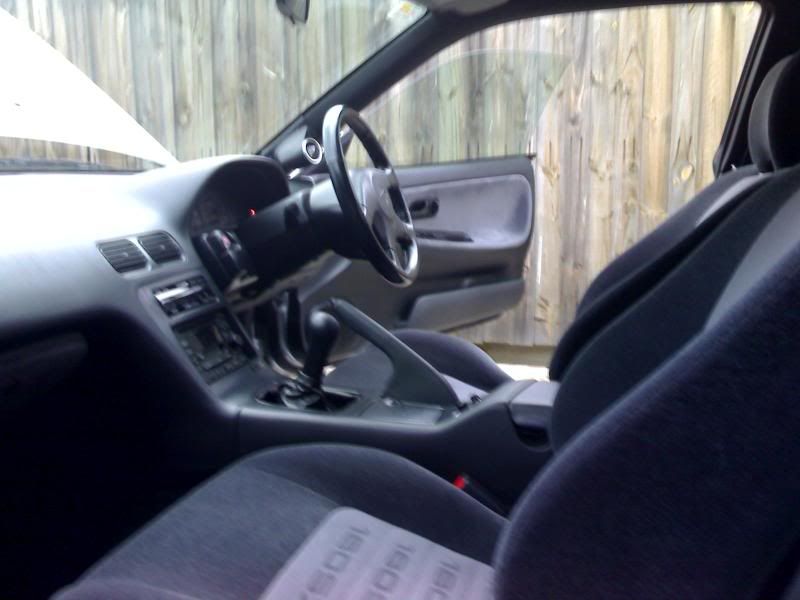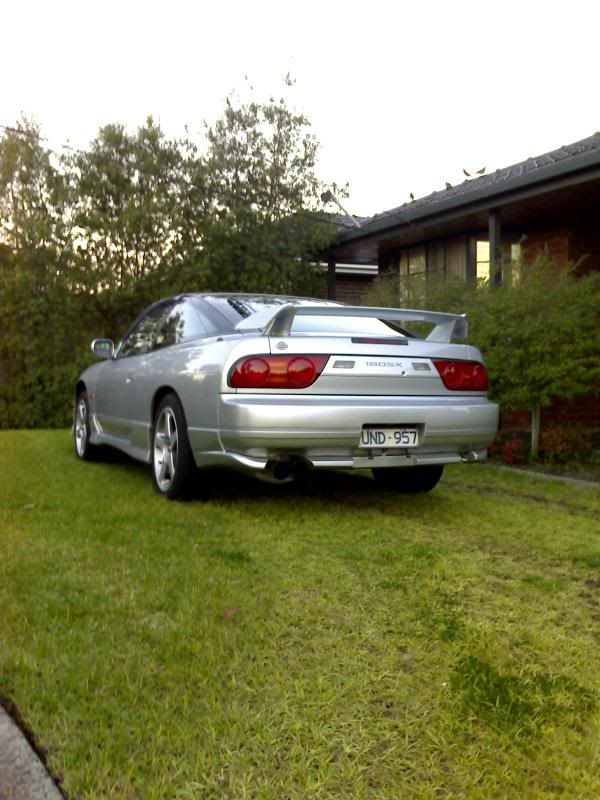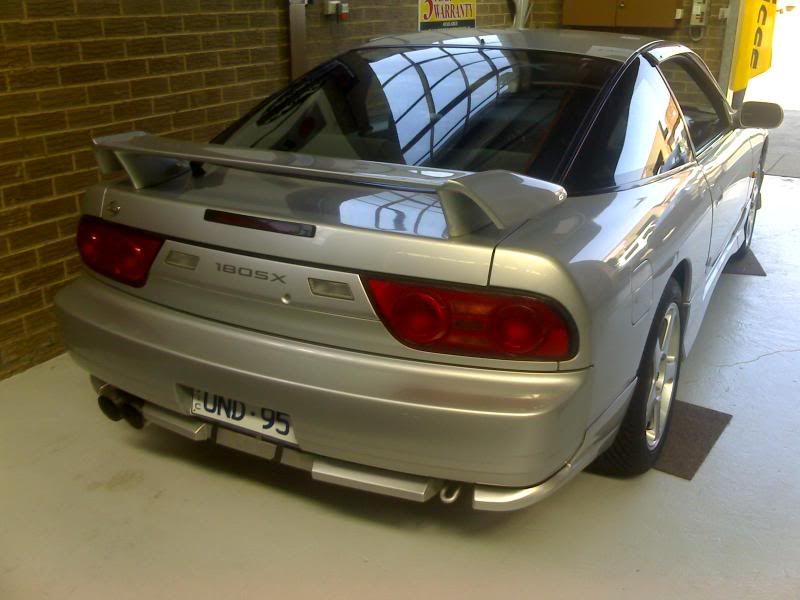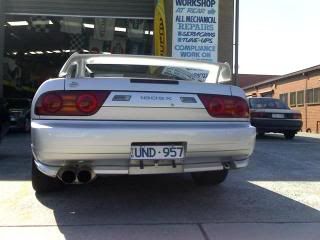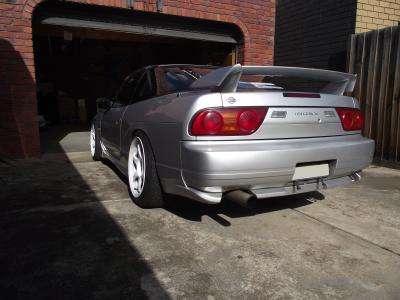 Edited by MeRlz, 22 June 2014 - 07:44 PM.