Rare s13 options/parts
you should sell it to me dan

(it's Ross by the way)
just bought an s13 that has only done about 80,000km's. came with a digital dash with HUD, aero kit and floor mats that look new. pretty happy right now

Got some goodies in today.
Always wondered what this image was in the Type X catalogue but its a factory option center bezel that matches the rear RPS faux carbon RPS13 garnish.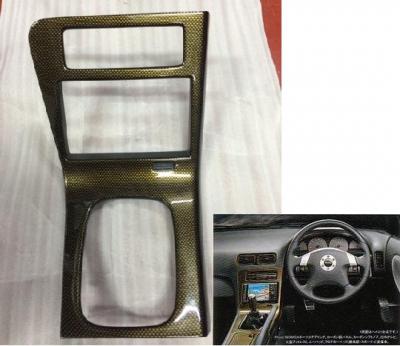 Got the ashtray as a bonus but now need the matching handbrake, lighter surround panel.
Edited by Denonic, 31 July 2015 - 09:39 AM.
got a couple s14 / type x foot rests for sale pm me if anyone is interested
Edited by skas82, 12 August 2015 - 10:19 PM.
If anyone is parting with the following options please email hustla_s13@hotmail.com or PM me on here. Will pay good $ .

Original tape deck ca s13
Option 14" wheels s13
Tomei bumper slits



I ended up getting a rear trunk lid tool case ( which is very hard to find, even in Japan), and now I have a total of 4 cool boxes, 2 complete with piping