S15 Stock ECU- $100
Genuine OEM part #23710-91F06.
To suit JDM SR20DET manual models.
Removed in good working condition.
No bent pins on the harness connector.
Perfect for upgrading with Nistune board.
S15 Coolant Overflow Bottle- $35
Genuine OEM radiator expansion tank.
Includes original plastic screw on cap.
Good condition, no cracks or leaks.
S14/S15 Stock Fuel Rail- $25
Genuine OEM for side feed injectors.
Removed from SR20DET VCT engine.
S15 OEM Steering Rack Bushes- $25
Genuine Nissan part numbers...
RHS- #54444-19U00
LHS- #54445-65F00
Good condition.
S15 Faulty Starter Motor- $20
Genuine OEM Hitachi part #23300-80F00.
Removed after intermittent starting issues.
Would suit rebuild or stripping for parts.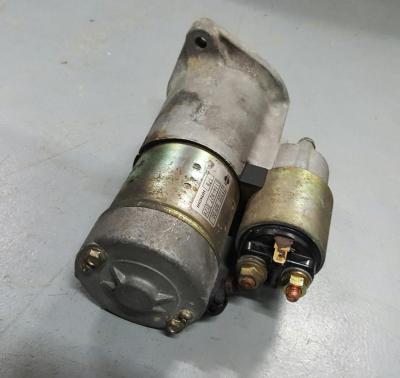 Local pick up from 2486 or can post at buyers expense.
Edited by 200VIA, Today, 01:27 PM.