S15 Silvia/200SX A-Pillar Gauge Mount- $130
Genuine OEM JDM part #76911-85F10.
Perfect for any popular 52mm gauge size.
Can be modified to suit larger gauges.
Very good condition.
S14/S15 Silvia/200SX Airflow Meter- $55
Genuine AFM part number #22680-69F01.
Removed from SR20DET turbo model.
Good working condition.
S15 Silvia/200SX Steering Column Surround- $35
Nissan stock part #48470-85F00.
To suit both ADM & JDM vehicles.
Good condition, very few marks.
S15 OEM Steering Rack Bushes- $25
Nissan part numbers...
RHS- #54444-19U00
LHS- #54445-65F00
Good condition.
S15 200SX/Silvia Faulty Starter Motor- $20
OEM Hitachi part #23300-80F00.
Removed after intermittent starting issues.
Would suit rebuild or stripping for parts.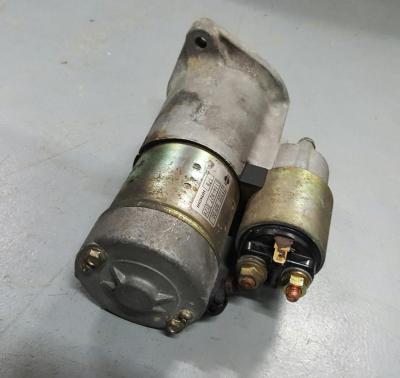 Nissan S15 Silvia/200SX A-Pillar Trim- $20
Passenger left hand side trim panel.
Nissan part number #76912-85F00.
Good condition, no cracks.
Local pick up from 2486 or can post at buyers expense. Make me an offer.
Edited by 200VIA, 15 February 2017 - 11:39 AM.