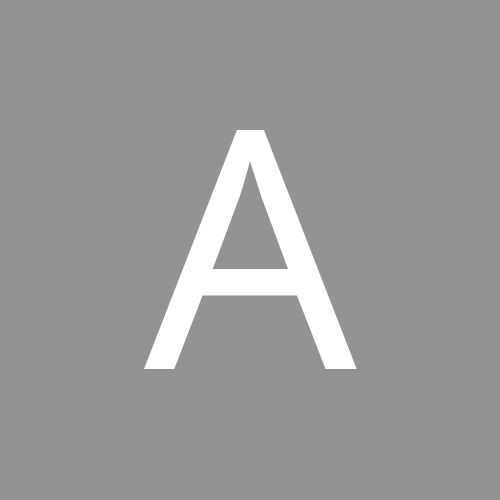 Content count

182

Joined

Last visited
Community Reputation
0
Neutral
I am fitting HKS gears today. I have HKS step1 264/264 cams. I will be adjusting them on the dyno this week hopefully so I will post my before and after results for you. I'm chasing more midrange rather than topend. Cheers

Mate 16psi isnt pushing one of these turbo's, 20 psi is getting up there near its limits. The turbo you are talikng about is in great condition.It only runs 12psi daily. Cheers

Yeah seen this before.You need to enlarge the wastegate and maybe a bigger flap to go with it but if you enlarge it make sure you keep 2mm of overlap for the flapper. You can do this yourself without replacing the flap, just use a diegrinder.You only need a bigger flap if going bigger than existing flap diam now. cheers

www.Greenline.com.jp they would be the cheapest you can find.Under $700 delivered for a pair of cams and will get cam gears for around $370 delivered.

stock510 how are you mate, The cams used for the 220rwkw power output are HKS step1 264/264 as the car is mine. Cheers

C'mon guys, surely someone has fitted these with after market cams.

Hi Im thinking of getting some adjustable cam gears but would like to know from anyone out there who has fitted them what you have gained in doing this. I would like a little more torque and try to increase the turbo boost response if this is possible. Any REALL experiences would be great to hear. Thanks guys

I have a mate thats Japanese so got him to translate the instructions and yes you do take it out, not needed when using RAS kit.

SHIT NO what are thinking?

yeah but my power is peaking at 6500rpm. It is a little louder and deeper at idle but not hugely lumpy as this would be a pain in the ass.You can deffinately tell it has cams at idle but not to the point its a pain. I will get adjustable gears to fine tune them a little though as they should make good power upto around 7000-7500rpm, so it says in the instructions that came with them.

mate it is the internal wastegate too small. this happened to my gt2871r and took it to Bill Keen at ATS and he machined the wastegate out and fitted new flap and problem solved. cost was under $200 cant remember exactly but i think it was closer to $150

mate I just fitted HKS 264/264 to my sr running GT2871r 48trim .64ex. they made no difference to boost response either later or earlier. Iam looking at some HKS camgears for them though to increase low torque response. they made no difference to my fuel consumption at all and the idle is still very good but with slight cammy idle nothing too much though.idle is nice at 900rpm. I made 220rwkw on 16psi with 11.4 AFR and 205rwkw at 14psi Just get the 264/264 nice combo you wont regret it cheers

I seen this in a ZOOM mag they did a test with a few turbos but using a CA18. Thye had high flowed it but it was laggy and the power wasnt really that great. a t28 320hp was better with less lag and more juice up top. if your realy keen i can find the article and scan it for you cheers mate

This seems to support my last post 0.84 is gonna be laggy as on sr ca .... 4800 at 241.3rwkw is unacceptable in my books. autobarn yeah have to agree with you. I like to see full boost by 4000rpm latest. also just of topic i seen drift cats car in driftbattle and it says she has 239rwkw running s15(480cc) injectors, can this be correct as i thought 200rwkw would be pushing it as a mate runs 195rwkw with these at 99% duty(nasty) just on the dyno too see what it will do, i think AFR was even leanish cheers mate

Hey I had my car dyno tuned today and ended up with pretty good result. I have an SR180SX with GT2871R .64ex/48 trim (350hp rating) 555cc inj,Z32 and HKS step1 264/264 cams plus usual support mods. On 14psi running 11.4AFR we got 205 rwkw and on 16psi running the same 11.4 AFR we got 220 rwkw. We could have leaned the mixture a little and or turned the boost up to 18psi and I would like to think it would have hit 230 rwkw, but Im still happy with this as its nice and safe without stressing anything too much. dirtdrifter what rpm are you getting full boost with that .86 housing and have you ran higher than your 11psi say 16-18psi too see what rpm that arrives at?