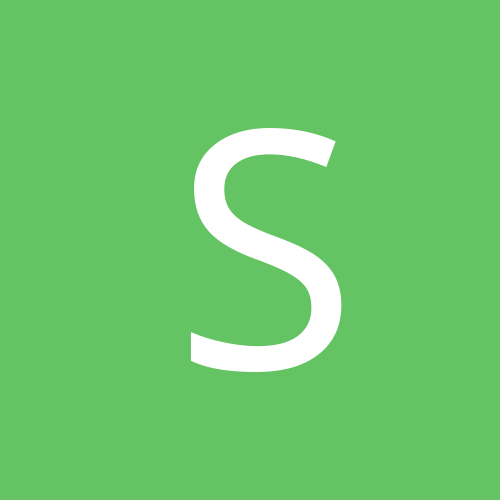 S15-Iruka
Platinum Member
Content count

566

Joined

Last visited
Community Reputation
0
Neutral
About S15-Iruka
Rank

Silver Member


Birthday

02/16/1978
General Info
Location
Car Model
Occupation

Trader in multiple-trades, including Car Parts.
My explanation for the power difference is simply because the other car running the EBC is running too much boost - the stock ECU detected pinging and pulled the ignition timing right back, hence affecting the power! In fact I am pretty sure this is the case. In the past when I played with my ride, it would ping above 12psi (not audible, but it can be felt) If you see the other guy again one day, tell him to tune it back to to 12.0psi . Reset the ECU. Then have another run on the same dyno. Hehe !

Hey... Its fits alright dont worry, I used the K N and APEXi Aluminium Induction box. The only thing is that the oem factory intake snorkel will hit the filter, so you will have to cut some part of it! Works better than APEXi pod in my honest opinion, as the K&N filter has bigger intake area than the APEXi by far, K&N offering many different sizes!

The TOMEI is better! I sell both items, and I always recommend the TOMEI Dump because it is actually slightly bigger than 3 inch, also, the internal of it has been Smooth polished very well, the weldings are beautiful! The HKS Dump I just dont like the two pipes being too small and a restriction. And these restrictions are already apparent even on the stock turbo when you start modding it up! HKS is also more expensive! The TOMEI stainless steel dump pipe in my opinion is pretty cheap and ideal for people who has separate front pipe! It comes with all bolts and gaskets to fit by the way... Alternatively I would go a combined Stainless Steel dump plus front! Which is not available from Japan, but probably some people make it locally. CES front pipe is also great though everyone swears by it! Just wished it was stainless for the price..

Just whatever dont get a used fuel pump...! My only advice! With the GTR pumps, they flow 3.9L/min. The NISMO S13-S15 (different for each model) is 4.1L/min. The NISMO for GTR pumps are 4.5L/min and support around 700HP according to NISMO. Not sure about Z32 fuel pumps however. But standard S15 pump is around 1.8L/min for anyones comparison!

300rwkw on the Walbro Fuel Pump - I started piss laughing at this... And some of you havent even pushed the car or perhaps havent installed it yet. Have used a Walbro on my S15 recently - it ran out of Puff at 183rwkw already and car started running real lean. On some other cars it runs out around the 220rwkw area. Nor if you had a drop in voltage or you are unlucky, say good bye to the engine.... no fuel I dont know how GOOD the HKS/NISMO ares, but I upgraded to the NISMO Pump (which cost heaps but is Direct Plug in unlike Walbro) - it worked a treat and car when back to normal with fuel delivery. Also NISMO is a bit more noisier with a buzzing noise, but my Walbro started making a slurping noise..... By the way- I just left my Walbro sitting in the workshop somewhere, WASNT interested in selling it to anyone. Considered it a write off.... Although apparently if you can somehow run 14V, the Walbro will start pumping the fuel it advertises.

I am a bit limited on Time today - but for a car with or without a Front Mounted Intercooler - the maximum psi you can run is 12psi - not a psi more. If you do the research on this topic, there are heaps of threads on it!! Main reason is because the Ignition Timing runs too high on the stock S15 ECU, so anything over 12psi the car will detonate - until when the ECU retards the Timing, but by which time damage as already been done. Also after FMIC install and higher boost, I find that the S15 tends to run a bit on the lean side, in mid-range and at top end.... not sure why. FYI, my S15 with HKS Intercooler Type S Kit - was pinging at around 13psi. At 13psi I actually couldnt HEAR any pinging - dont be fooled by the fact that because you cant hear it, then it isnt okay. I later found out that this was infact pinging because I had a PowerFC Commander to play around with which shows Knocking Level, the power delivery becomes a little bit unstable at around the 3500-4000rpm range - as that is the max torque level when turbo kick in hard, and Ignition Timing sensitivity Vs Engine is very high! So yes car pings and no you cannot hear it, but put the car on a dyno to confirm anyway! But generally, 12ps is good.

Have either of you guys taken the Boost Restrictor off? I find that with the Twin-dump pipes, they usually boost harder (naturally) and hence that is why some people refer to them as having higher BOLT-ON gain. due to boost difference alone. Have seen CES equipped cars boosting to around 14.5psi without doing anything else, but usually they boost to around 12psi on S14/S15s I think. Some boost to only 10.X psi. Its all different. But 7psi sounds too low. What sort of power are the stock MY03 and MY04 WRXs and STis pushing out on this dyno? Which dyno was it as well?

If anyone needs to have any SUSPENSIONS, WHEELS, GENUINE BODYKITS, generally big parts to be shipped ASAP : Please email kensukeimports@yahoo.com.au . All parts sold are genuinely low priced, and can be either Second Hand or Brand New, sourced according to your taste. We can source you $800 suspension or $1600 really good condition suspension, or around $2000+ incld Taxes for brand new Suspensions... ITEM WILL BE SHIPPED VERY QUICKLY, PLEASE CONTACT ME ASAP at kensukeimports@yahoo.com.au !

The CES dump pipe for $200? I'm pretty sure that the dump + front twin pipe combo is $800. Now I'm not sure if someone is referring to this, or a new by-itself 1 piece CES 'dump pipe' only - which logically cannot be correct, as it defies the CES's twin-dump/front pipe tradition. So I would say 99% this information may be wrong. Anyway, I asked a lot of Japanese why they only ever sell dumps and fronts separately, especially for the SR20's (on WRX, you can get all-in-one piece by CUSCO). And brands like APEXi, BLITZ don't even make the dump pipe. Apparently, its because these Japs get a lot of drift damage, and as such they think a hit on the exhaust will damage the Turbo charger if it had a 1 piece dump + front, so they're not really interested in that set up. But me thinks something fishy is going on, and they just want to make more money selling the dump for $400 + and front pipe for $3XX separately!

Thanks - I saw the graph- I seriously think that at this stage, you're turbo is too laggy for this setup, as can be seen by the concave dyno graph. With a GT-RS it would definitely have a bit more mid-range power. As Autobarn said the exhaust housing seems to be too big, you don't get enough energy (or high enough velocity of exhaust gas) to drive the turbine wheel properly even under 19psi or so. I saw that 2540vsGT-RS turbo article as well, but what wasn't mentioned is that the GT-RS made 40rwkw more than the 2540 in the mid-range, whereas up top it was 10rwkw down on the 2540. That car didn't have cams and other things either too like yours.. ? But anyway you should make more power out of your 2835, but more top end may be>?

Apparently some people with silicone pipings experience a bit of ballooning of the pipes when under higher boost, since they tend to stretch... And one day they do weaken a bit as well. But heatsoak prevention sounds like a good idea!

Personally as i get older and the cops get piggier, I prefer getting quiet but unrestrictive ones such as Power Extreme II or RM01A. The Power Getter RS is still going to get you defected I think depending on the set up of the car - as its right on the edge of being over limit?? Not certain but I know on S15 it would pass, but on S13's it seems to be slightly louder? Power Extreme II is a really good exhaust, I think RM01A is quieter, so if you want maximum legal but non-restrictive P Extreme II is the first choice. If you want quality, then RM01A is really good stuff, its piping bends are slightly better than the TRUST systems... Don't know - I think another good brand is Kakimoto - stuff is getting better and better each year, their welding technique really intrigues me! GREAT LOOKING EXHAUST! GREAT SOUND (new batch only mind you!)

S14a injectors are suppose to be 370ccs as well, but they do flow around 10% more... S15 injectors are around $280-300 right? used..

Darcey, sorry it might not be so loud as the Power Evolution II (as MXFLY mentioned) but the BLITZ still sounded louder than the Fujitsubo and the Power Extreme II despite the NUr Spec R being 3" only, whereas Fuji had slightly bigger piping from diff back to end muffler, yet still remaining relatively quiet... From all the exhausts I've heard the Fuji RM01A is really quiet, I would say from the inside the S15 Fujitsubo Power Getter RS sounds louder, but from the outside, the Power Extreme II sounds louder. Can't explain it but Power Extreme II sounded relatively quiet inside, compared to noise it makes outside! May be because I have dogs' ears or something, that I was more sensitive to it?

Well I know I'm right - but I'm not saying the other people aren't right either! as Darkstar said on my particular dyno it might be different, I already mentioned that even though no one else cared about it anyway - I even said Dyno's are stupid! And mine was at around 12:1 or slightly over A/F ratio, the S15 injectors on the S15 were maxxing out to 97-99% injector duty cycle at 183rwkw running 15.5psi. This dyno reads higher than ex-BMT but seems to run around 10-15rwkw less than th usual Dyno Dynamic machines. Now I know that some places say S15 injectors are 448cc (i.e. on PowerFC manual) but some vids/mags I read from Jap say that they're 480ccs. But it doesn't matter... Finally the thing is even if the S15 injectors can reach 200rwkw (forget the dyno in this instance), it is well past 95% duty cycle for sure, its going to fark up the engine too easily..