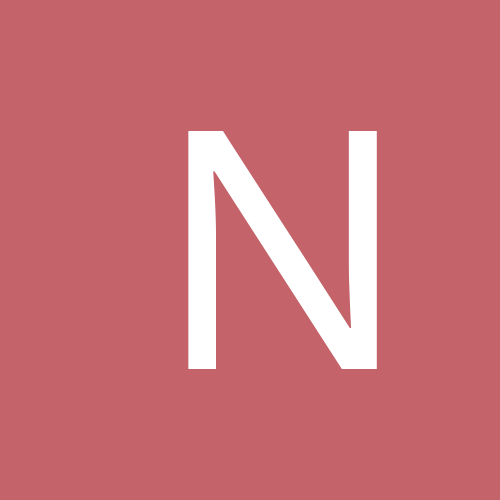 Content count

30

Joined

Last visited
Everything posted by nic11
S15 Trust/Greddy Side Mount Intercooler - $480 ONO Core approximate size: 195 x 240 x 105mm Extremely rare, great condition (no cracks or leaks), piping not included. Perfect stealth upgrade & no holes required. May fit S14,S13 Inbox here, or message me on : 0420 417 713 Serious enquiries only. No time wasters. Thanks

Hey guys, Just wondering if anyone has experience with MCA X-R coilovers? Is it a spine shattering or decent ride? Cheers

As mr_sleeper said not cheap, but you can get em from: jsai, rhdjapan, or contact jesse streeter. Possbily other places but these for sure.

Hey guys, so I just installed some tail lights. Came back to the car a few hours later and noticed the led brake lights we were slightly lit up even though the car was off. I disconnected battery to check if it was just reflection or something but there is definitely a difference. Any idea what the issue could be?

Ive pulled the "stop lamp" fuse and they turned off completely. The car had an alarm installed as some point but at the moment is not connected, the wiring is still there however. Could it be something to do with the alarm wiring?

Hey guys, Is anyone running gktech v3 arms on a daily? Any feedback on what they're like ? cheers.

Hey guys, I want to do the illuminated ignition barrel mod (for S15) and i know you can get it from a maxima but I was just wondering what year/model to look for? if it matters? thanks.

Ah okay will do, not sure if you're referring to spare part places in general or an actual place called "pickies" if so, wheres that? Thanks.

does anyone know if the s14 gaiter below would fit on an s15 handbrake? i know they make s15 ones but they only go half way up the handbrake lever. http://www.ebay.com.au/itm/black-stitch-FITS-NISSAN-200SX-S14-1995-1998-LEATHER-HANDBRAKE-GAITER-/231169298517?pt=UK_CarsParts_Vehicles_CarParts_SM&hash=item35d2c39055 cheers.

alright thanks for the quick reply

hey, do you have pics of the rear parcel shelf? thanks

Okay so ive decided to get a set of component 6"/6.5" speakers. I will be running them with an amp and dynamatting the doors, however i wont have a sub connected. I was wondering about opinions on the following: - Alpine DDL-RT17S - Focal PS165F/PS165V - Kicker RS60/QS65 - JBL MS-62C Im looking more for sound quality rather than loudness so im not sure how these go, or if there are other brands that are better for a similar price range. any help/direction would be great thanks.

thanks for the heads up, will take note when setting it all up

I was having a look at powertunes performance upgrade stages (for sr20) and i was wondering why they use 1000cc injectors and walbro 450 for their 200-250kw builds (on 98 petrol)? is that necessary? i see most people generally use 255lph pumps and smaller injectors? is it meant to be to for futureproofing other possible mods? (aka e85 tune?) or are there other benefits? (probably a noob question) thanks.

Do you mean 740cc in general or specifically nismo? Also, roughly what would be the power limit using these? Will try findIng that thread, would like to know the difference..

Hey guys, looking an s15 boot lid with the gt/aero wing, preferably pewter location, NSW thanks

Ah okay that makes sense, thanks And it doesnt say if theyre top or side feed and i havnt asked.

just wondering what everyones opinion is.. cheers.

dont think you can buy em new only second hand or fibreglass

haha then whats your opinion on s15 boot spoilers? Boot spoilers are effective at shaping and channeling the airstream, same as airtabs on roofs, which is why OEMs use them on sedans and liftbacks. Spoilers that are basically an extended edge like those and the 180sx paddlepop spoiler are designed to provide a hard trailing edge to let the airstream detatch from the body without it wrapping around the back, which is why you'll usually see long roof spoilers on hatchbacks. In the case of a chassis like the S15 that already has a hard trailing edge, the DMAX spoiler is likely to add no real benefit, and I expect the Rocket Dancer one will introduce drag where it wraps around the chassis. Since both of them curve upwards there will be other effects, however I really can't comment on what those effects might be without testing it, which I'm not going to do given I have a 180sx that lives on the street. Although I'm speculating, I'll go out on a limb and say that it's likely none of the roof spoilers or ducktails on the market have experienced any form of aerodynamic testing, so you can expect negative performance over stock. They should be treated as an aesthetic piece only. The very fact that companies sell roof spoilers for the S15 adds weight to the argument that they have not been tested, since it not only conflicts with the relevant theory, but it also conflicts with the aero choices of Time Attack teams that have spent a lot of time testing and developing aero on the S15 chassis. Run a Google Images search on S15 Time Attack cars, and observe how many run a roof spoiler; none do. Even proper GT wings require testing after installation to get what you want from them (adjusting height, angle, tension, secondary foils, bigger side plates, 90-degree trailing edges, etc), as every chassis is different, and the installation points and setup of one car can be different to another, not to mention the complications of balancing the front aero to the rear. thanks for information, appreciate it. So would it be the same deal with the aero spoiler/GT wing?

thanks for the replies, also has anyone seen the origin carbon roof spoiler fitted? haha then whats your opinion on s15 boot spoilers?