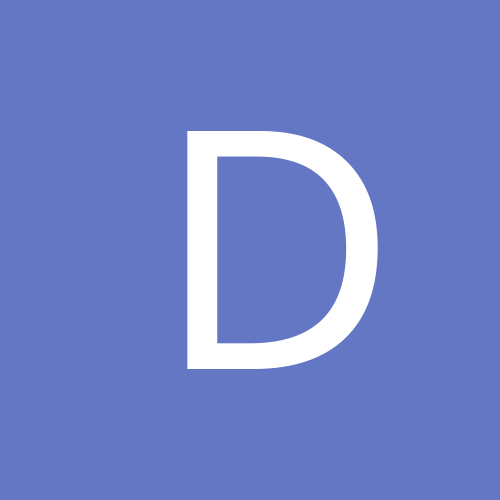 davidg2152
Standard Member
Content count

140

Joined

Last visited
Everything posted by davidg2152
Took the race car out today and didnt last 1 lap. Got kicked off for a leaking tank. It appears to have stemmed from the cradle atop the tank. I recently added a new Taarks seal and new efi hoses and clamps. Did it all up and it weaps ALOT of fuel from the cradle. Almost like it is pushing up through the screws etc. Made a hell of a mess and had no track time. Is there a trick or have I neglected something. I have no idea what else to try. Dave

Happy new year mate. Well that is a scary way to figure out pilot mod 1 was a success. Looking forward to seeing how you go in 2018 buddy

Im running winmax w5 and w3 and been good for track.

Gents; Anyone got a set of rear toe arms to suit an SR20DET 180sx? Gonna try jiggle the rear and thought I would chuck some in before next alignment. In Canberra. Cheers Dave

Hi Greg I wasnt sure if they would suit. I have finally replied to Pm's and apologies for the lateness. Been off here for ages.

Sorry guys after adjustable arms

I picked up a 27mm front and 22mm rear whiteline sway bars for my 180sx track car. Running cusco coilovers and Kaaz 2 way diff. Any advice for a rookie as to what setting may be best to kick things off? I.e. hard front / rear or medium / soft? Any advice is appreciated. Dave

sweet I will give that a go. Thanks mate

After a stiffened front sway bar for SR20DET 180sx. Have a whiteline rear good to go and now want to add a front to square it up. Require postage to Canberra. Thanks Dave

Ended up going Hankook Z221 mediums so see how we go.

Anyone tried Kuhmo v70 k60's or the cheaper v720 at all??

Im on 888r's and only track. Going to try NT01's next as I need to stay in budget land

Well my 888R's are closing in on retirement and I want to try and neaten up the nugget for consistency. I currently have 225/45/17 front and 235/45/17 rear Toyo 888R's. I have been told Nitto NT01's are pretty similar (made by Toyo) and have a 100TW. I want to give em a go (unless something else pops up) but they come in either 225/45 (and I dont want to take tyre away) or 235/40 and 245/40 widths. I run a 17x8 Lenso D1 rim. From my calcs the 235/40 should be fine and the reduction (albeit sweet FA) in rolling diameter will only assist acceleration. Has anyone played with this at all and any experiences I can learn from? Car is 100% track only.

yeah man great advice. the z221 is over double in price at moment so not on table until I have the car ironed out. How does the Rs3 work in your experience though?

So at present I am limited to a 225/45 on the front with about 2mm clearance due to camber between sidewall and coilovers. I basically have it down to 3 tyre choices and they are all at the lower spec. Main reason at this stage is I am still sorting / ironing out the car and until it laps consistantly and reliably. So to that I have it down to: All tyres are 225/45/17: Nitto NT01 treadwear 100 Handkook RS3 treadwear 140 Nankang AR-1 treadwear 80 Tyres are between 160-175 a corner which is bloody cheap IMO and I guess that will come with the trade off of overall grip. As stated I was running the older 888R. The new R888R are near twice the price of these bangers. Anyone had any experience with the above mentioned I would love to know. Appreciate feedback on NT01 vs 888R above, thanks mate.

Well it's week 2 of my 180sx race car journey and after having spent near 5 years builing a wild Ford XC (with associated cost) this has so far been a nice change. Car is a 91 180sx with welded cage, S15 front brake, 14 rears, coilovers, upper adjustable rear arms, S15 front arms, intercooler, T25, SR20DET red top, factory ECU, Toyo 888 rubber, project mu pads, r200 6 bolt diff and thats kinda it. Oh and 17x8 Lenso rims. Spun in up on the dyno yesterday and made 8psi for 140rwkw. Added a manual boost controller for 10psi and a very safe and healthy 150rwkw, peakig with 11.5psi spike after a simulated circuit run at 163rwkw, all on the little T25 so very very pleased. Pump, AFR's, boost all safe and fat. Very happy. To do list: - weld in seat mounts - new radiator - subframe collars - radius arm bushes Seeing as my XC radiator was $1700rrp looking at S13 ones on ebay / Jusjap for 180-250 is beyond refreshing. Aiming to join John at Trackschool 20/4 but see how we go.......

Well as they say 2 steps forward........... Had a massive fuel leak issue and punted off the track first lap last outing. Despite best efforts I couldnt stop the cradle spewing fuel so the car is now at a shop as I have lost the energy and experience to fix this. Also trying to locate a new set of tyres. Looking ar the Nankand AR-1 but can only get 225/45/17, otherwise I will hunt for a price savy alternative. Mate wrapped the car for me. I let him go with whatever he wanted and he did this pattern all over.

AWESOME thanks boys on it

Guys any success with cast sr20 baffled sumps off ebay. heard good things. just tossing up between brass tig version or fined cast. Any exp good or bad from resellers appreciated. Dave

I got a hold of some factory toyota sealant and it appears to have done the job. I am reluctant to say outright that it is all fixed but.......apart from a huge fuel leak yesterday it seems to have done the job!!

sweet mate the 1215 was a new one I tried and got from Japan. I'll give that stuff a go next

good idea. It will be coming off again so I can try this. Everyone else I have spoken too with one has had no issues. I am just the gifted one with weapy oil irrational anger issues.