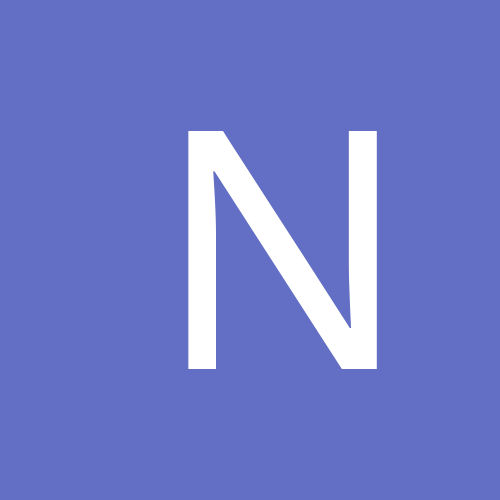 Content count

334

Joined

Last visited
Community Reputation
-1
Poor
About n1k00
Rank

OWNER BUILT NOT BOUGHT

General Info
Location
Gender
Car Type
Car Model
Make : NISSAN 200SX Transmission : Manual Kilometres : 195000 Price : $5,500 Condition : Used Nissan S14 ROLLING SHELL 1997 with australian compliance Was registered and daily driven up until a year ago and can still be re-registered I was going to build a motor for her but things have changed and now she has to go Body: Resprayed BMW Alpine white a few years ago Flared Guards allround Full JDM Aero KIT (plastic not fibreglass) Drivetrain: R33 GTR 2way Diff with 4.3 ratios in it ,GTR Driveshafts and Rear Hubs Suspension: BC Coilovers allround in near new condition Subframe spacers Front Castor arms Rear Camber and Toe arms Misc: HKS evc 5 Boost Controller Catback Exhaust Front Mount Intercooler With Piping 18x10 Lenzo D1rs All round Bad Points: Besides the usual wear and tear of scrapes to the underside of the front bar and surface rust on the rotors from not being moved the only bad points Front wheel caught the guard and bent the lip a little and there is a small scrape on the front bar apart from that the body is in pretty good condition All shes missing is a motor turbo and gearbox wiring loom is still ready to go and the rest of the car is still completely wired Will consider swaps Contact Nick 0412400500

Price : $750 Condition : Good Full set of Tein Flex coilovers to suit s13/14/15 and 180sx in perfect working order so before you do ask there are NO knocks,leaks,bent struts etc... removed from my weekender prior to me selling it and my new toy already has coilovers so i no longer have any use for them Will fit s13/s14/s15 heaps of adjustment, very smooth ride, perfect for a street car Sms Nick 0412400500

Price : $500 Condition : Used Tein Flex Coilovers s13/s14/s15 VGC no knocks or leaks – $900 T28 Ball Bearing S15 Jap Spec turbo – $450 Nismo Gmax Twin Plate Clutch With lightened Flywheel to suit 5 speed plenty of life left – $500 HKS Fcon piggyback ecu tuned for Stock JDM s15 but will suit all sr20 models - $offers Sr20det Stock heads complete from valves to cams prefer not to separate - $ offers R33 GTR Rear Drum Setup no lines $ Offers SR20DE Flywheel - $50 HKS Ca/Rb Oil relocator kit no lines - $100 SR20 Tomei Sandwich plate - $100 Stock s14 – Castor Arms, Rear Camber Arms, Injectors in rail - $offers Turbosmart BOV - $100 S14 SR20DE Distributor with plug and loom - $50 Sr20 S14/S15 Intake Manifolds Complete with sensors and throttle body - $offers

Is it on constantly or did you wire it through a switch and relay.? Switch and relay aswell as a cheap 12v temp switch

Price : $500 Condition : Used as the title states cleaning out the garage i have All below items have less than 100,000kms X 2 S15 Stock Heads with rockers and shims complete (These are stock orginal heads which were only removed to replace with modified heads in previous cars perfect working order)$$$OFFERS WILL SEPARATE S15 Ball Bearing Turbo $500 S15 Stock Cams + Tensioner $150 VCT Solenoid x2 $50each ALL OTHER BITS AVAIL( MANIFOLDS etc. OFFERS) ALL LOCATED IN SYDNEY CONTACT Nicko 0412400..500 please no emails i rarely check it

I have been using this setup for the last year in my s14a daily driven with no fan shroud and nismo thermostat that little sucker combined with both fans and even tho i dont have a shroud it wont go over 75 unless i use the ac i love it

Price : $250 Condition : Used Hey guys as the title states i have a pair of 18 x 9 work wheels for sale pickup from sutherland shire or wiley park contact Nick 0412....400...500

Came across a spare motor so i Changed the whole intake manifold including the plug for tps problem solved

Make : NISSAN SILVIA Transmission : Manual Kilometres : 108000 Price : $16,000 Condition : Used Immaculate condition inside and out Jap Spec 1999 model Nissan Silvia Spec R with 108,000kms offering all factory options including sunroof & HID's The car has had the gearbox and clutch replaced less than 1,000kms ago and had no expense spared throughout the time I have owned the car. The car is in perfect running condition and very economical at around 500+km's to a tank as well as a full years rego there's not a dollar to be spent. Aftermarket Mods include: Tinted windows Resprayed Custom metallic gunmetal grey with gold pearl through it (paint code supplied on purchase) Exedy Sports tuff clutch with solid lightened flywheel and reconditioned gearbox less than 1,000kms Upgraded HKS Internal Wastegate Tien super street Coilovers Walbro 255LPH fuel pump Front Mount Intercooler kit JASMA Stainless Steel Turbo back exhaust Custom Pod filter enclosure with blitz pod HPI braided turbo lines Nismo Thermostat Vertex Body kit Front Strut Brace B&M Boost Gauge RDA Slotted Rotors Front and Rear Brake pads done less than 1,000kms ago Flip out DVD player Clarion pro speakers & Senheiser amp Viper alarm with microwave sensors immobiliser and window lifters Always serviced with royal purple, and redline gearbox oil. Regretful sale car is hardly used due to having a work car and must be sold due to unforseen circumstances a must to inspect and straight as they come never been involved in an accident. Contact Nicko on 0412...400...500

This has been the weirdest problem by far.... Problem sorted....after doing my head in as to why it was reading 0.00v contsantly i decided to swap over to my original unchiped ecu and what do you know 5.10v when disconnected instanly however before i did this i replaced the tps from my mates s15 which ive been doing some work on now i first tested the ecu with the new tps disconnected and it gave me 5.10v then switched off the car plugged in the tps and instantly had signal so good news on that part but theres a catch the s15 is now reading 0.00v from the tps and doing the exact same thing now its obvious its the tps here but im just curious as to weather the ecu is set into some sort of mode where the tps is not active reason i ask is i disconnected the battery for a while thinking it would reset the ecu while the tps was disconnected so it was under the same circumstances as above why did the ecu need to be removed and replaced to get the tps signal back

OK i have some mega issues i cut the tps off and joined signal wire with 5v still no signal on my ecu talk or multi meter

After further testing using the resources i have at work (im a real estate agent LOL) ive come to the conclusion that its either my ecu or loom when the tps is disconnected it still reads 0.00v and still gives fault so in theory the issue has nothing to do with the tps itself My next question before i start playing follow the leader with my wiring loom.... if there has been a short somewhere down the track could this have destroyed my ecu or is there a fuseable link some where down the track? If my ecu is gone or at least the TPS part of it could i re-wire the 5v powering my AFM to the tps?

Hey guys ive recently noticed my tps is kicking up a fault code and does not pickup any voltage i have an ecu talk fitted to the car and it reads 0.00v no matter what i do any ideas ive never had a tps go bad on me in the last 7 years so im abit hesitant as to weather its the unit itself or and issue with the loom or ecu any prior experiences or info would be greatly appreciated this is doing my head in!