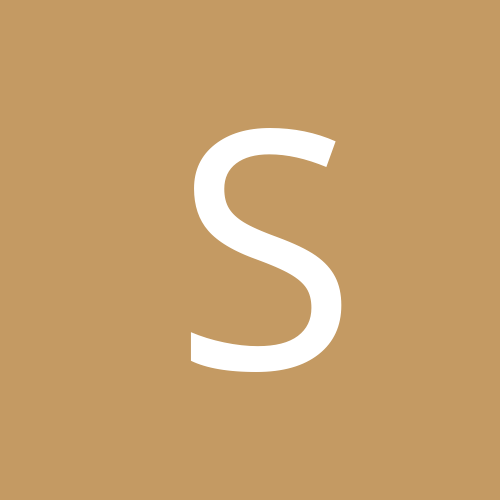 Content count

1,379

Joined

Last visited
Community Reputation
1
Neutral
About silent7
Rank

Gold Member


Birthday

05/10/1986
I wasn't there, I didn't measure the track, and I don't know you, but there is no way in hell either of you ran that time. 2x 2.48min/km back to back? Ask anyone who runs and see what they think...sounds like my brothers mate telling me that his soccer team ran 5km in 15mins on the beach! agreed! its hard enough running just ONE 2.48min/km

haha look forward to hearing the results!!!!

hahaha cool! so we talking spikes? speed suit?

if you watch the afternoon highlights from today you will see the ending of the womens 800m final! http://berlin.iaaf.org/video/index.html

donate it to the homeless!

same! i love watching it! check out this vid! one of the best 800m races you will ever see!

Agreed! It was good to see Risely make the semi`s- hopefully he can build on it! also Ryan Gregson is definately something to look out for in the future as well! but i just think there is no depth anymore, no one wants to do it! you ask any teenager most of them will say, are you kidding me? with like any sport, comes commitment, dedication, and effort! which alot of people lack! thats just how i see it here in SA, where athlectics is a long way down the list!

thanks! also results from berlin 10km final! 1 402 Kenenisa Bekele ETH 26:46.31 (CR) 2 347 Zersenay Tadese ERI 26:50.12 (SB) 3 735 Moses Ndiema Masai KEN 26:57.39 (SB) 4 415 Imane Merga ETH 27:15.94 (PB) 5 730 Bernard Kiprop Kipyego KEN 27:18.47 (SB) 6 1221 Dathan Ritzenhein USA 27:22.28 (PB) 7 734 Micah Kipkemboi Kogo KEN 27:26.33 (SB) 8 1227 Galen Rupp USA 27:37.99 (SB) 9 346 Kidane Tadasse ERI 27:41.50 (SB) 10 407 Gebre-egziabher Gebremariam ETH 27:44.04 (SB) 11 950 Ahmad Hassan Abdullah QAT 27:45.03 (SB) 12 344 Teklemariam Medhin ERI 27:58.89 (SB) 13 1092 Fabiano Joseph Naasi TAN 28:04.32 (SB) 14 825 Juan Carlos Romero MEX 28:09.78 (SB) 15 358 Carles Castillejo ESP 28:09.89 16 1091 Dickson Marwa Mkami TAN 28:18.00 (SB) 17 1211 Tim Nelson USA 28:18.04 18 820 Juan Luis Barrios MEX 28:31.40 19 611 Surendra Kumar Singh IND 28:35.51 (SB) 20 1013 Anatoliy Rybakov RUS 28:42.28 21 1093 Ezekiel Jafari TAN 28:45.34 22 1137 Martin Toroitich UGA 28:49.49 (SB) 23 941 Rui Pedro Silva POR 28:51.40 24 143 David McNeill AUS 29:18.59 (SB) 25 690 Yuki Iwai JPN 29:24.12

anyone using nike pegasus?

any chance of sending out some free samples

its either in a million pieces! or interstate getting used as a track bike!

its like having your arm chopped off!