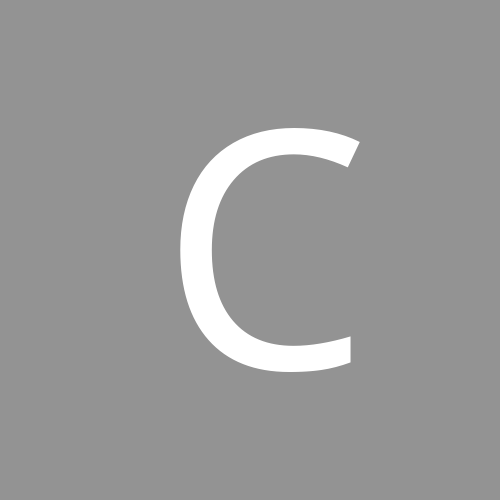 Content count

30

Joined

Last visited
Community Reputation
0
Neutral
About CLKDSX
Rank

Newbie


Birthday

06/25/1985
General Info
Location
Gender
Car Model

Mitsubishi Magna '93 TR 2.4L

Occupation
Have found one..thanks for everyone's help.

The cops won't be lenient bracks is under paying them..good bargaining tool if you ask me..haha

David..he's not on NS hence why I'm posting.. drop me a line guys..

Hey everyone, I know I'm not very active on here..but I'll give this a go.. and mods apologies if I'm breaking the rules but I can't post in the Nissan Parts section... A good friend of mine had an accident in his Sil80.. Luckily he hit a street sign which was 10 metres before a huge telephone pole...and stopped him from hitting it..I'm not verbosed with the situation but he just desires to get the panel fixed.. He is a panel beater and he has called the nismo shop but surprise surprise (well not really the car is over a decade old) no stock of S13 SILVIA front guards. Therefore I'm doing him a favor on here (he hates PC's haha) by looking for on here is a Passenger Side Front guard/panel but it must be an S13 Silvia Guard as he has had the Sil80 conversion done...colors don't matter as long as it is un-damaged. I live in VIC and either myself or my friend can pick up anytime this week and cash is not a problem.. So please PM me on here or drop an e-mail to jb@effektd.net I've managed to search the parts section and have only found one person that MAY have the guard who I will be calling tomorrow..but if anyone is wrecking an S13 in VIC or has it as a spare part please drop me a line..we would really appreciate it.. Once again apologies to the mods if this is in the wrong section..

Yeah mate, and a lot of current S13 Driver's on P's who have no idea about the changes are going to be up for a nasty surprise. I'm just glad I found out before buying the car.

Regardless of how old it is, if it was relevant 3 years ago, it'd be relevant now. Thanks for the list Rekin saves me buying a lot of trouble.

Yeah $110 is the current one, with no loss of demerits. After July 1st it's Up to $1100 and loss of 3 demerits.

Nah eron did the maths, also called vicroads..no go. It is debateable, however I basically got told I'd be getting pulled over, show doco's, won't mean shit, then have to fight it in court all the time. Forget it, but yeah it is cheap.

I know, but I don't want to have it sitting around for months on end. Damn you vicroads >.

S15 2002 Spec S; 147kw S15 2002 Spec R; 147kw S15 2002 GT; 147Kw S14 1996 S2; 147kw Reference; http://www.redbookasiapacific.com/au/ (Redbook) Shame they don't have the weights.

Well from vicroads... "Basically, I have to say No purely because they are an import and from the default figures we have, it doesn't meet the requirements, you COULD get it weighed and have it's power checked, however the police have a book to check for high powered cars and it is listed..and you run the risk of them not accepting your documents, and possible court cases attempting to prove otherwise..." FYI; I asked about SR20DET only not the CA's.. She didn't really have any idea, she just said it was listed as High performance.. So I'm pretty much farked. This is the 2nd time I've had issues attempting to purchase an import and it really pisses me off. I'm going to wait till I'm on Full License and go from there. Thanks for everyone's help, shot down again.

Well there's a nice S13 Silvia NA for sale, so might pick that up instead in the mean time.. so annoying though..

Is there anywhere I can call to clarify find out? Would getting it weighed and dyno'd to prove it's under or not do any good with an engineers cert or something? Because if I can gte vicroads or some authority proving the car is legal for a P plater to drive, then it's worth it I guess.

Hi Guys, I just need clarification if the SR20DET (180SX) meets VIC laws in regards to "high powered" vehicles or not. I've already read arrivealive.gov.au and have done the calculations with stock data. All I am asking is, can anyone confirm/deny if the 180SX is compliant for a CURRENT P plater to drive or not. Cheers,

Meh, Losing my license would be worse. Still not sure what I'm going to do.