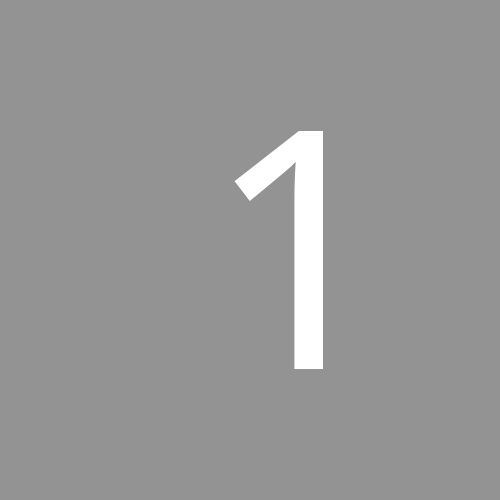 Content count

245

Joined

Last visited
Everything posted by 1200ute
Hey, I thought I would put up a few details of my 1200 ute that I have been working on slowly over the last 8 or so years. I hoping to finally get I mod plated and registered this year with a fairly stock CA18. I already have a pile of new bits to bolt on but think that it might be easier to get through mod plating and rego if it looks less showy. Anyways here are a few pics.

It has been over 6 months since the last update and i'm still on the first page... Note much has been done but here a a few pics. Drivers side mirror fitted Interior panels fitted Picked up some clear side indicator last year Bought soe replacement S13 combo switches from Taarks A bit more progress with the fibreglass headliner Windscreen and rear glass is in Main items remaining now are to get the heater sorted, fit the carpet and then small mechanical items like replacing diff gasket, a once over for loose nuts/bolts, missing split pins etc, bleed brakes again as they are spongy and do a minor engine service.

Good to hear that there is progress again. It seems to be a ghost town here now.

Cheers mate, still slow progress with no noteworthy updates..

I forgot to also mention reverse rotation as well on the gen 2. More aimed at v engines to allow mirror image engine bays I guess.

I think the gen 2 turbos were just officially released this week at SEMA. on their Instagram they have some info - new compressor housings and compressor aero, available with v-band outlet on the compressor housing, speed sensor port. They are claiming around 10% increase in power over previous version.

I'm 37 and don't have an import... I have a prado at work and my wife has a cx5 which is the family car. I have a 1200 ute project which I have never driven in 15 or so years.

Scotties15 Scotties15 - yeah it shifts properly and the reverse lockout works. As it isn't mounted properly (just using all thread to space up the adapter) the mount is not rigid and is not a finished product. It would also sit the shift very high in my car and require a large hole in the tunnel. Cheers Big Fist.

No problem mate. I plan to put the gearbox in my ute eventually but the engine is pretty mild at the moment and the car isn't on the road.. I have a build thread on here which is pretty up to date. http://www.nissansilvia.com/forums/index.php?showtopic=476588

Ignore the relocated shifter in this pic (had been rotate 180deg) but it shows the stock shifter and guide plate installed in a billet shifter bracket on the left and the standard shifter bracket on the right. These are selected pages out of a 370z service manual. They show the exploded view of the shifter setup and the procedure for setting the guide plate. The standard shifter uses a large plastic cup and spring for locating the ball of the shifter and allowing for the downward movement required for the reverse lockout, the guide plate then sandwiches the shifter in place and allows for adjustment of the reverse lockout - I assume for wear and tear.

Hey The Big Fist, I have a stock Z34 shifter and it has one of those adjustable top plates so that the reverse lockout can be set properly. I'll try to find pic on my computer tomorrow (I'm away currently) or pages from the service manual. I'm pretty sure the shifter setup is the same or very similar between z33, z34, g35(?) and g36.

If welded I think you can't get to the input and counter shaft (??) bearings.

cheers mate, it'll be a while before any of those items are complete but i'll post photos as they are done.

Thanks for putting the pics back Loz and thanks to those cunts that pushed for it to happen. Its good to see some more happening on this forum, I normally have a look every day but only at selected pages. edited my post to say cunts like the rest of you cunts!

Also, here is a pic of the 370z 6 speed dummied up behind the CA. Nothing has been done to make these bolt together, just had the motor out and thought it would be good to take a pic.

Now that all the old pics are back here are a few more. I picked up a roof cut to use for making up a fibreglass headliner. I have done a bit more on it since then but it is almost ready for fibreglassing. The plan is to trim the fibreglass so it looks similar to a modern car. This is a mock up for cam sync, it is on the back burner as the CAS works fine for me at the moment. I finally mounted the hilux handle inside the tailgate trim. the mechanism was installed years ago. I plan on leaving the rusty shitty look for the tailgate trim for now and have cleared over the multiple layers of paint and the rust. I have a few bits the an want to sell as well. S13 non-hicas cradle with toe arms. CP pistons for CA18 83.5mm bore (0.5mm over size) and 9.0:1 CR BNIB Aftermarket Industries 3L surge tank, twin 044s and bracket. Comes with 6AN fittings on the tank and pumps. This is new and hasn't been used but was fitted to my car.

I'm no SR20 guru but 248hp/185kw seem about right for a stock turbo.

This car made just over 300kw on the t25 version - http://www.nissansil...howtopic=525164

Timing for TDC is only reference to cylinder 1 when checking timing, many have had issues with the inductive loops hence the normal method is to use a short plug lead on cylinder 1.

Are you using a short spark plug lead between the coil and plug on cylinder 1?

Taarks sells a spacer to be used with the AN16 thermostat housing - http://www.taarks.com/product_p/taark-waterinspacer-sran16.htm "Water In Thermostat Spacer "SR20 to AN16" CNC machined from billet 6061-T6 aluminum this spacer bolts between the engine block and thermostat housing for added clearance of the fan belt when using our AN16 thermostat housing while retaining the mechanical water pump. This spacer is not needed if you have converted to electric water pump."

If you are talking about the knock-off seats on ebay and gumtree that you can purchase model specific seat rails for, then yes, they 'should' be simpler to fit then seats from a different model. Any seat can be fitted but will require modification to the seat rails - Bling provided a link to someones DIY thread. I'm sure you can find more info by googling.

Keep posting here to mate, I normally look but don't comment...

I've been a bit lazy with up dating this lately - most pics have been going on facebook. I've had a bit of time off work and have been able to tick off some smaller jobs and I also found some pics of when I first start having work done on the ute. I had the spare cam covers welded up and AN10 fittings added. better shot of a steelie powder coated generic bonnet cable added - i relocated it into the guard and the original one was to short for this. I'll probably get something better quality at a latter stage. Simple number plate frame Modified some covers for the wiper arm nut. The engine cam out to make it easier to replace the lower inlet manifold. I want to run the butterfly valves but one of the mounts had been broken off at some stage. Managed to crack the knock sensor while pulling the lower manifold off so I glued it back together - Nissan wanted about $500 for a new sensor.... The engine covers where stripped and sent for paint. I checked the spigot bearing while the engine was out and found that it was still the auto version so swapped it out. I made a grommet for the fuel filler pipe where it goes through the tray floor. The fuel lines and brake hose tidied up and a tank vent added. I also mount the charcoal canister to the side of the inlet manifold and am just waiting on some spring type hose clamps. Finally modified the mount for the new battery. I noticed that the steering idler arm didn't look right when I took the engine out. The bushes had disintegrated and crumbled onto the floor when I separated the idler arm. Replacement bushes were installed. The engine bay is all one colour now and the engine is back in. All the front panels, trim and the grille are mounted up now and I have a small list left for work forward of the firewall - still a long list for the cab though.