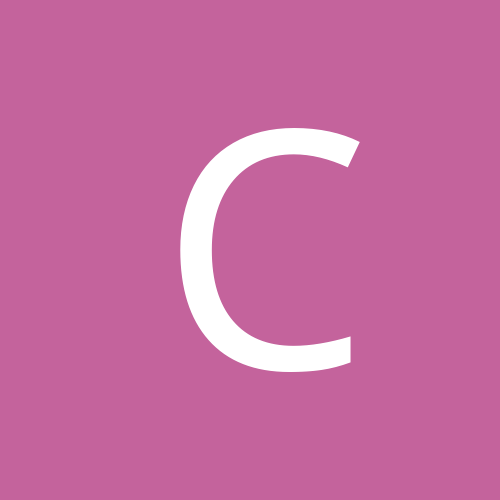 Content count

1,034

Joined

Last visited
Everything posted by chosen1
14in Thermo Fan. Curved fin design for greater air volume - not sure if it's a Davies Craig unit as i bought it about 6yrs ago... used it for about 6 months, stripped the car, then never put it back together again... has the 4 clip thingy's to bolt it to your radiator too $20, come grab it in Farrer 0410 529 460 as i don't get on here much these days. Greg

you should see the kit that was available for the Silvia... if u loved the 180 kit, you'll love this even more LOL i'll see if i can find a pic.

ahh, it was bound to happen one day. there is no salvaging that car as the rear guards were savaged to fit those rims. id hate to see the damage to what he hit as that front section was incredibly heavy. the bonnet was full of bog and glass and weighed about 40kg - not a joke !! am glad it's smashed though, it gave nothing but grief and cost me a lot of money!!! i wont say anything about the guy who owns it now, but KARMA ahhahhahahahaahahahahahahahahaha

Hi guys I have the following to sell: S13 ash tray, very good condition - WITH A WORKING SPRING, so it stays open and closed.... GK Tech rear camber arms, black colour, unused... DRIFT pod filter, unused ... 180sx rear parcel shelf PERFECT condition, no holes. D1 DRIFT oil catch tank... Jaycar Response Amplifier 4X50wrms... Ganador mirrors, perfect condition, black colour.... All parts, make an offer by SMS ONLY as I don't get on here very often. 0410 529 460 cheers Greg oh yeah, im in Farrer in Woden

Hi guys I have a couple things in my garage I want to get rid of... first to come and get them can have them - sell them, use them, what ever, I just don't want to throw them out. 5l of 10/40 magnatec oil (not opened)... S13 tail lights. good condition, no cracks no globes... central locking kit..... small transmission cooler kit I don't have pics. if u want them, come get 'em 0410 529 460 im in woden

ride height is simple.. if u can drive over their pit, you're good... if u cant - bye bye. if u go there at about 115mm, you should just get over it. even though the legal height is 100mm, their pit walls are NOT 100mm. I just scraped over them when I raised my old 180 to 110mm and they refused to check my car as I had already failed the height test.

yeah, my number would have helped LOL 0410 529 460

Hey guys i have a bunch of 4ft fluro lights to sell. All in perfect working order, with plugs and leads for easy install. $20 each. pick up from Farrer Please call or sms if you would like any as i dont check NS as much as id like to these days. 0410 529 460

fark this, im going to get on to my cop mates and find out more about the policy regarding defecting of interstate registered vehicles as i know my comments above are going to spark a huge debate - as per previous threads on the topic. i'll be back in Oz in a week, so i'll get back to you all then

by the way, only 2 of the names on that list can sign off on "performance" modifications - Ray Spence and John Wilson. i called all of them to get my Sil engineered, i didnt bother with John Wilson as i k now Dickson would have laughed at me, Ray Spence was very expensive and the others were all disabled person modification signatories (wheel chair access and cranes etc) and would not sign off on performance mods as that is not what they did. its a crock of shite and that list is super old too. i think actually 2 of them now are no longer even working. so you're really stuck with one choice. please feel free to correct me if i am wrong, however i did a lot of research before paying out $2300 for my report. my advice, save your time and money, keep it Tas rego.

i haven't checked in a while, but last time i wore NSW plates ACT cops would not defect me, different state = different motor vehicle standards (as it says in bold text towards that bottom of the first page of the above link "Vehicles will be inspected against the relevant ACT Road Transport Laws applicable at the date of inspection.", therefore they cannot defect you as they have no jurisdiction to defect a vehicle that is registered under the Road and Transport laws of another state. they can hand out infringement notices like candy however, which is how they get you. your car might be registered in Tas, but if u want to drive it in ACT/NSW/VIC what ever, then you have to meet the standards of the state you are driving in too. its completely stupid that for rego purposes you only have to meet the standards of the state you are registering in, but if you travel interstate and the police there do not believe your car meets their standards, they can issue you with an infringement, which is what i got a lot of when i wore NSW plates. the bright side is, no inspections, you just pay the fine and off you go (no points loss either), the down side, it gets expensive after a while especially if you fail the attitude test. again, that is how i understand things, i might be wrong now, but everytime i look at building/buying an import, i do what ever i can to not wear ACT plates as unless you have a Ray Spence engineers report, Dickson/ACT Police will go to town on you - regardless of what ever the BS is you get told over the phone or they have on the uselss Canberra Connect website. there is no consistency with Dickson. If you have family in Tasmania, change the rego address to their address and wear your two headed plates with pride

keep it registered in Tasmania... interstate plates = no issues if u do decide to get it engineered, Ray Spence (Canberra Motor Works) is the only engineer Dickson will take seriously. Dont use John Wilson (AKZ Engineering) as they will laugh at you, then go to town on your car. i've been to dickson more times than i care to recall (like most of the guys here) and (as each of them will atest) each time i went, the rules were different. as i said above, the easiest way to get around it is to keep it registered in Two Headsville or get Ray Spence to do you a report. be prepared for at least $1000 - $2000 for a heavily modified car... my V8 silvia cost me $2300 and that was a stock stock s13 + stock Toyota V8, stock toyota trans, skyline brakes, tein coil overs and no back seat.

Price : $100 Condition : Used Hi guys cleaning out my garage and have some random parts to move gas donut tank - stamped until 2020, includes lock off valve - $120 stock S13 reo bar + foam - $30 S13 Fibre glass Vertex Rear bar - $40 180sx parcel shelf, pefect conditin - $60 180sx radiator support/head light brackets - $20 pair ARE Hot Chilli intercooler. perfect condition, just a little dirty from sitting around for so long. $200 S13 rear seats, excellent condition $15 S13 rear lights - $40 180sx head lights - covers, motors, supports - no glass - $80 pair 180sx heads with HID globes - $60 pair S13 rear strut brace - anodized blue - $50 S13 rear adjustable whiteline sway bar - $120 S13 centre console, good condition, just dusty - $15 S13 plastic steering surround - $10 CA18 Air Flow Meter - $20 S13 Radius Rod brackets / K frame brackets $15 pair S13 Ganador style mirors, no cracks, excellent condition - $80 S13 door cards - good condition, 1 small crack as pictured - $50 pair S13 beaver panel excellent condition - $20 Dual 10in sub box, sealed. $50 SR20 Oil Filter Relocator kit - all braided lines, red anodized - $100 pick up from canberra, or i can post at your expense. call or sms if you would like more info.. u can see all the parts in the pics below. 0410 529 460 Cheers Greg

catch them and the courts give them a slap on the wrist we catch them, flog 'em... we go to jail.

hi guys i have a bunch of 4 R32 and 4 s14 rims with tires. R32 tires are in good nick - 50% tread - $50 each s14 tired are well fried - $20 each call or msg 0410 529 46 0 Cheers Greg

reasonable smoke for a single legger dunnydore

Meh, Tai owns the car now, he can do what he likes with the wheels... post some pics of your new rims tho dude... and of the super charger set up

the only way to get around the after market ecu is to get it engineered, which = very expensive and you will need to do an emissions test, which your car has exactly 0 chance of passing. everything except the ecu u could have sorted out quite easily... you're kinda up poo creek with this one im sorry... old mate must have really been having a bad day to put that on the defect notice or you were being a particually large tool. or hide it and hope for the best... see if u can get a stock ecu + wiring harness plug, jam it in the stock spot and hope they dont pull your kick pannel off and go hunting.

i should be able to get out too for a bit... 2130?

what a bargain http://www.ebay.com.au/itm/V8-Silvia-Fully-Engineered-and-Registered-highest-bid-over-9k-takes-it-/300811903577?pt=AU_Cars&hash=item4609c96259

that has fallen through, however another swap is under negotiation.... R3? with a built RB2? - 300+rwkw... stand-by.

most likely swapping for a phat drifter . . . . . .

im in... r we all going to get a spot together?