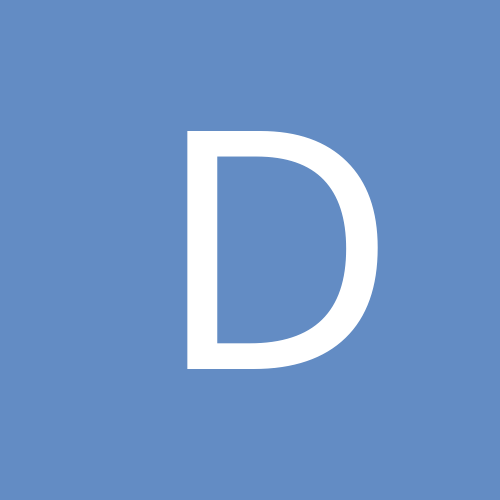 DL_Unlimited
Silver Member
Content count

271

Joined

Last visited
Community Reputation
1
Neutral
About DL_Unlimited
Rank

Standard Member


Birthday

01/03/1989
General Info
Location
Gender
Car Type
Car Model
Occupation
AAMI fail? i think you fail. /end thread

Welcome I can't help but notice the badge on the bonnet looks off centre

What i don't get is why you signed a contract that has no overtime entitlements...? If you don't really want to work for them any longer or you are considering leaving for more TAFE time then why not consult your HR (or manager if HR is lacking) for a change of contract. I'm still at TAFE (FML) , get paid for going to tafe plus i get paid overtime at standard hourly rate, i managed this not because I'm lucky but because i worked for a year as a casual with them and then put what i wanted on the table which was accepted. A lot can be achieved through the power of words.

Bitches are like stitches!

Can i get an individual price for 225/40r18 88W FEDERAL RS-R 29 delivered to 5038! Cheers Guys!

No not even close the RB25DE gearbox is tiny in comparison its the same size as the RB30E, RB20E, RB20DE, RB20DET gearboxes.

If your doing the searching for yourself for a JDM one then sure it would be more difficult but for someone like Iron Chef im sure he could nail you plenty of straight ones.

Its not that hard to find a straight one.

Your lucky man! I have a very similar setup almost identical in everyway, even tuned by trent. Cp forged pistons 20thou over 9:1 comp Brian Crower conrods Brian Crower cams 264deg inlt&exhaust tomei sold lifters with adjustable tomei gears Port and polished head / Tomei super grommet head gasket 1.2mm Arp mainstuds/ head studs/ acl race series bearings Gt2871r 52t .64 turbocharger internal gate/ STOCKO exhaust manifold AM performance Straight through Exhaust with NO cats or mufflers etc Blitz CS Intercooler 740cc nismo injectors, tomei fuel pump 270ltr Apexi Pod Apexi power fc ecu And i made 232kw with 480Nm of torque. So you got lucky man cause mine cant hold boost (common for some t2871r) I am putting a HKS actuator on next week and hope to see some more KW and NM gains.

They took over 2 hours as they use old school gear that doesn't mess up on them. Like i said NO other place gets its right that i have tried. Plus i got charged 120 MIN everywhere i have ever been.

well you cant adjust the standard gear can you so obviously it costs more. Unless somehow you magicily discovered how to adjust stock items. Also if you read my alignments setting you will see that a bit more time is needed to acheive those setting like changing the camber tops and chasing them self around as when you change camber you fruck the toe up and vice versa.

It cost me $130 however that was because i have adjustable camber, traction, castor and toe arms.

Don't mess around with beaurepairs and other tyre places. Go to Light wheel alignment in the CBD. refer comment #16 my build thread. http://www.nissansilvia.com/forums/index.php?showtopic=459562&st=0&p=5914615&&do=findComment&comment=5914615

"Crack" the exhaust apart where the low point is. Usually about where the cat would be of in your case the flange from the front pipe. You will probably find a cup full of water will come out if not more. Lucky for me i have an auto draining exhaust thanks to rust

Any chance you can get a hold of Nissan Radiator Hoses top and bottom for a S13?