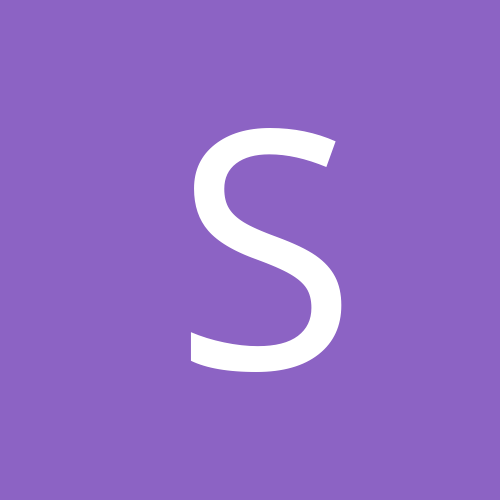 Content count

1,969

Joined

Last visited
Community Reputation
8
Neutral
About spudnic
Rank

Permanently Banned


Birthday

07/04/1986
General Info
Gender
Interests

I like girls...have a fetish for boobs! but i like cars more!!

Car Type
Car Model
Occupation
Dont know if anyone has said this, but i will put my 2 cents in. i find it a lot better if you let the cream that comes in the tubs dry out, i think you guys use "proraso", and when you need to apply it wet the brush and slightly wet the dried shaving cream. lathers better and you go through a lot less then what you would use as a wet solution. i use Wilkinson sword blades as well, easier and sharper cut.

each LED has a direction lens, and they are dialed down to about 20% power in that photo. I do have a shroud i built to hang around them but i just CBF putting it on yet.

Haven't been here for a while but this is what i have been working on lately. Transferred everything from my fluval to my new tank, build everything myself, from stand to lights.

Its all about the pocket! My pocket isnt very deep but its been through some hard times with aviation. Definitely rewarding career! but getting there is hard. ATPLs were a bitch but still alright in the end, if you know your shit you will be fine.

Heres some pics of my build atm. The stand i built a long time ago, just reinforced it lately to accommodate a few extra Kg's. The main tank is 10mm glass, rimless and brace-less 500*400*500, but not starphire, the overflow box is perspex and running a 25mm drain to sump. The sump is 3 stages, first is a inlet and skimmer stage, followed by a refugium, a bubble trap and then a return stage and heater housing, into a 20mm return pipe into the tank. Lighting: I am currently making my LED set up, i am aiming at a full spectrum array( red, RB, B, CW, NW and UV) but we will see how it handles. All running off a dual channel set up the meanwell 48D's and a typhoon controller.

f**k thats no good man, stop pushing so hard when you take dumps! And on the serious note hope everything is alright. Post some pics up of the tank mate, i would be interested to see how it is.

Found the sites i was after, thats sidd! Some stuff rocked up the other week: Tunze 9002 skimmer MP-10 wes Eheim compact 2000 and my tank is near completed, only need plumbing now. I am just building a 38 full spectrum lighting array with a typhoon controller.

they are the ones, which site do you get a discount through from a online supplier?

Hey guys, Just got back from a 6 week holiday and was looking at ordering some stuff online, unfortunately some of my mates though it was a great idea to kill all my icons and browser and replaced my desktop with a frightening about of gay porn. i am looking to find a few sites, one a small Australia site that SIDD you are on it, small but really good, the second was a LED ordering site, and third was a larger Australian tank site but then linked you to a online aquarium supply site that gave discounts to members. any infor that would be awesome.

Sorry guys, Yeah the LFS didnt make it! something that was ment to take a week, has now stretched over a month.. Managed to get a free sump out of it though, so i cant really complain.

geelong. I am getting f**ked around with this tank i am trying to order... Giving them till Tuesday till i get my money back.

Pity your not further down south.

How did you go with your SLR? did you have it in a separate back or just floating in your bag? I am looking for one that has enough room for a SLR and easily accessible when needs to be, but i dont want it to obvious that i am carrying a camera. It looks awesome and comfortable as well .

sweet, dont stress over it though. I already built a stand and i am limited for space unfortunately. Anyone know where i can get either a Tunze 9002 or hydor slim skim nano and a vortex mp10?