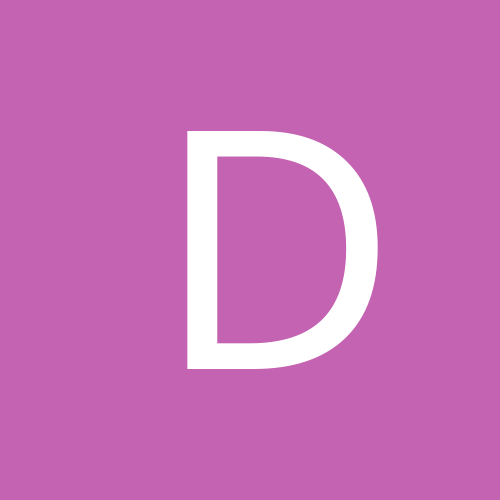 Content count

7,639

Joined

Last visited
Community Reputation
27
Good
About disenter
Rank

Diamond Member


Birthday

10/28/1977
General Info
Location
Gender
Car Type
Car Model
Occupation
Make : NISSAN SILVIA Transmission : Kilometres : 202000 Price : $10,000 Condition : Used BUMP

Make : NISSAN SILVIA Transmission : Kilometres : 202000 Price : $10,000 Condition : Used SR20DET Redtop BC Step 2 cams 264/264 dur 12.06mm lift BC springs and titanium retainers. Vision cam gears Water pump done at same time Apexi PowerFC + Hand controller Tomei 740cc injectors Sard Fuel pressure reg Bosch 040 intank pump Nismo engine and gearbox mounts Z32 air flow meter Pod Koyo Racing 53mm radiator Gktech clutch fan Hypergear SS1PU turbo (approx equivalent to somewhere between a garrett GT2871 and GT3071). 0.64 rear. Stock manifold Braided turbo lines 3" Exhaust system (was originally a kakimoto race full system - mid muffler been replaced with a 3" offset, and Varex Remote cannon. Gktech flex front pipe Stainless dump pipe HKS EVC 5 boost controller Turbosmart Plumb Back BOV 600x300x76 FMIC and custom piping. Drift catch can Splitfire Ignition system NPC 10" HD organic clutch and billet lightened flywheel (rated for 300rwkw+) only few months old. Nismo short shifter Razo solid gear knob Autotechnica soft centre steering wheel Autometer pro comp boost gauge AC recently gassed Clear covers done on triple projector headlights incl HID 5000k low beams. Crystal corners, sides, and front bar lights. GP Sports front bar and sides (have spare sides and rear bar waiting to be prepped and put back on) Front bar reinforced professionally Chassis jigged professionally Full 5 stud conversion using S14 LCA's and hubs/knuckles. Z32 4 pot front calipers Project Mu slotted rotors and HC+ pads (front only) Wheels are currently 17x9 +18 advanti (nothing special). Guards have been pumped to suit offset. Front guards need a little more work (spare factory black guards included). Kumho KU31 235/45/17 all round - plently left. Windscreen replaced by Windscreens O'brien. Tein Super Street Coilovers (jap spec 5/4 spring rates). Adjustable rear camber and toe arms front and rear strut braces Alarm and central locking system. lots of spare bits to go with it and probly more i've forgotten about on the car. 240rwkw last tune, but that was before this bit larger and more responsive turbo. It should make more easily with a cleanup to the tune. Don't have time!! 10k cash, or 12k with a reasonable daily an cash. Daily driven, street registered. Cheers! Dave. 0425833618

For sale... Not sure if this is really the right place to post but yeah have a 360 slim kinect with a heap of games for sale asking 300 bucks, all legit works perfectly. Games include: Call of duty black ops2-hardened edition Street fighter tekken Battlefield bad company 2 Forza Motorsport 4 Wheelman Darksiders Need for speed carbon Farcry 3 Grand theft auto 4 Blur Halo 3 Skyrim Gears of war 2 Call of duty 4 modern warfare Battlefield bad company Call of duty black ops Midnight club - first series Xbox game Forza horizon Saints row 2 Pure Batman Splinter cell double agent Halo 3 Sniper ghost warrior Storm 2 Midnight club 3 - first series Xbox game Need for speed most wanted Kinect adventures Mercenaries 2 world in flames Call of duty MW3 Perfect dark zero Driver Anyone keen an in Brisbane give me a call or text 0425833618 Cheers, Dave.

Hi Guys, Been awhile since I posted here, but I'm wondering if you guys might be able to help out with this. A few of the guys from my work (Heinz / Golden Circle - Northgate) have entered the Variety Club bash, which I think is a great charity cause, and I think something we can all agree is worthy of our support. We have 3 cars entered this year which are: Car 27 – 67 Toyota Crown (Ian, Ross and Glen) Car 272 – A cross between a 59 FC Holden ute, 1977 Holden 1 tonne chassis, 1997 Commodore motor, running gear, floor pan and interior and a 6 wheeler to boot (Brett and Terence) AW 27 – Our support vehicle (Jono) Ok, they're not full on imports, but a lot of work and modification has gone into these cars, which I think we can all appreciate too. Pretty awesome if you ask me, despite not being 'moar low' etc lol A media release for the Variety club can be found here: http://tinyurl.com/lu7pgtw and further info here: http://tinyurl.com/ke7hzos My works team also has their own website with pics and info about the cars they've put together, and most importantly, a link to donate to if any of you could spare a few bucks for the kids. Every cent goes to them, there is no profit whatsoever, and every little bit helps. All donations are tax deductible as well. So please check out the site here: www.bashteam27.com.au and donate if you can! Perhaps next year with a little more notice, we might have a charity cruise event? mods? I think it would be a great idea to get everyone together for a worthy cause, and show the community we're not all 'hoons' etc. PS. Hope this is ok to post here! Cheers, Dave.

Price : $1,000 Condition : New Gauges include: Boost (in bar, 2 bar max) Water temp Oil temp Oil pressure All sensors, wiring, and low profile hats included. Comes with defi advance link meter, also new in box. Have a new 34mm water temp adaptor as well. Have only taken them out of the box to look at. Never used or fitted. $1000 firm, they're worth more than this just for the gauges, without the control module so please don't ask me to go lower. I'd rather keep them but things will break on our beloved nissans! Need to fix it more than I need these awesome gauges. Text me if your keen, pickup beenleigh area. Cheers! Dave. 0425833618

Price : $1,600 Condition : Used 17x8 +20 front 17x9 +25 rear Black centers 4x114.3 stud pattern Fronts have some Pirelli Dragons 235/45 on them about 70-80% tread, rears are toast tho. Rears have been repaired and painted by depulu wheels, fronts have a tiny flat spot on the edge of the rim which would be easily fixed and could do with a respray. Otherwise great looking and somewhat rare wheels in these sizes and offsets being 4 stud. Looking for $1600 Pickup in Brisbane area Give me a call to arrange a time to have a look at them, they're currently on the car but will take them off if keen. Cheers! Dave. 0425833618

Price : $1,000 Condition : Used Got a Garrett GT2860RS (disco potato) that has the original 0.86 rear housing on my S13 Silvia that I need to part with as I'm moving on to bigger things down the track. Has no shaft play at all that I can feel, only tiny bit when its off the car and not full of oil, which is normal. Works fine. If a 0.86 isn't your thing, then you're in luck! I also have a 0.64 rear housing sitting spare that will bolt directly onto it from my prior GT2871r that failed, that can go with it. Also have an original (old school) Tomei Arms stainless manifold to suit SR20DET that it can sit on. Great for any sr20 up to 220-240kw depending on your setup, also suit ca's quite well, less the manifold. I have dyno sheets for my car, with this turbo making 240rwkw, with bc step 2 cams. Asking $1000 o.n.o Pickup Brisbane area, feel free to organise a time to check it out. It's currently on the car, will remove when someone wants it. Happy to start it up if you'd like to see, and hear it working fine. Message me here, or give me a call. Cheers! Dave. 0425 833 618

Last time mine sounded like a wrx, it was because there was a nick in an injector o-ring.. it wasn't sealing properly, air was getting in, leaning the shit out of that cylinder. Quite dangerous, but easily fixed. same process as checking coil packs really... let the car idle to operating temp, and disconnect an injector, if there's an obvious change in the idle, plug it back in, and try the next one... you're looking for one that doesn't seem to change how its idling. If it doesn't change, (or doesn't change much compared to the others) thats likely your problem coil/injector/cylinder.

That's funny.. I remember before I upgraded my turbo, I had the stock t25g running 14-15 psi, and I fitted my powerfc before sending it in to get the rest done... Drove it for a few weeks. Stock injectors were hitting 99.7% duty cycle at 14psi with a t25g lol didn't hurt it tho

You won't regret it dude. So much easier to check on everything, and mines been in 5 years now and never had that issue since

Leak in the cooler pipe will make it run rich... Air is escaping that is already metered and fuel has been added for, therefore it's rich. Would explain it being rich and misfiring... Have a look at your plugs? Are they fouling? As for the rest perhaps the wiring to the cas and or afm have seen better days. The prob is also that if you do get a fault code at any time, even if it's not faulty, but just out of the ecu's expected range, your stock ecu may be entering limp mode causing timing to be retarded and making it richer. This is why pfcs are good. No limp mode, and you can monitor all sensors voltages in real time .

Nistune or pfc etc, stock afm is 65mm diameter, z32 is 80mm so some custom piping is needed. It is not really necessary to use a z32 unless you're aiming over 200kw. Changing an intercooler is not going to require a retune, so unless you're throwing a bigger turbo and injectors, and afm none of this is really necessary.

get it running to operating temp and disconnect the o2 sensor while idling... if there is no change at all in the idle, then your o2 sensor is probably stuffed. disconnecting the afm while running should cause the engine to stall, if the o2 sensor is working correctly also.

you said it was tuned for the t28 that's on there.. but at what boost? if you are or were running higher boost with the t28, say 16psi or so, then i'd say you could run the 2871 at 10 ok... even so i wouldn't boot it around until it is properly tuned just to be safe.. and as mentioned if you're running stock injectors, you will need to look at something bigger to cope, and you might also look at a z32 afm as well if you don't have one already.. stock afm is gonna run out of resolution around 200kw or so.

mines level 43 high elf mage, though she's specializing in sneak, archery, light armor, lock pick, smithing and enchanting mostly... just made my dragon armor, and using a daedra enchanted bow, doing 105 dam, trippled if sneaking successfully... pretty much a sniper, with spellcasting if i get into trouble with to many at once lol don't think there is to much more to do, but been enjoying it, when it's not being a buggy piece of shit!..