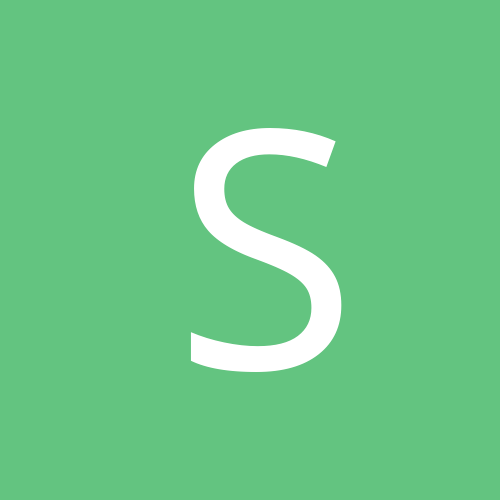 shiny_blue
Standard Member
Content count

122

Joined

Last visited
Community Reputation
0
Neutral
hey all thought i'd come back in and say hi!!

ahahaha.. so accurate... you better hope you're on the 2 days side as opposed to the 'ages' side... DOTARS normally clears in a week or two after the plate application has been sent in but there can be any number of reasons for it to be delayed... After that... weighbridge ticket blue slip green slip (CTP Insurance) and then RTA can issue plates on the spot... your blue slip will take a couple of hours though and the car needs to be to "compliance standards" (ie. stock)... or know someone who is happy to state that wheels and etc are 'stock'

15.8 was best for the night. not 100% happy with the run but happy enough that I won't take that one back until I have another one of the cars to compare it against.

Never been on a drag strip, but if there is alot of waiting and I hate waiting I can live without knowing my quarter mile time. Car exhaust sounds good though but it does lack the power of a turbocharged car. Noticed the wrx overtaking the pulsar like it was standing still. However, I think 15.8s is a respectable 1/4 mile time for a NA car. Jon The 1.6L lacks a lot of torque down low... It starts to pick up at about 4500rpm when the exhaust opens up and then at 6700rpm when the VVL kicks in it goes crazy. First mod will be to lower the switching points so the cams kick in a bit earlier. I am not that keen on drag racing in slower cars as it is a tad boring. I much prefer circuit work and the like. I wanted to see how a VZ-R compares against local models and use it as a base for any mods that I do. and I noticed that WRX leave me for dead... It waited for 3 seconds after I took off before it spooled up and launched. It was a 10 second car running drag slicks on all 4 wheels!! At the end of the day it's still gonna be a NA 1.6L but I knew that when I bought it!

had a shocking night.. Lots of waiting around to only get 4 runs. two lots of 16.1s 15.9 15.8 Was playing around with tyre pressures and launching times. It didn't help that once I did get some good launches (2.2 60') I missed 3rd gear!! I should be able to shave another .2 or so off that time I think with a perfect run. 15.8 Run - In Car Footage http://au.youtube.com/watch?v=qa5mUr6g4jM 16.1 Run - Footage from Stands http://au.youtube.com/watch?v=emDfQqFblKU Me (Left) vs N15 SSS (Right) http://au.youtube.com/watch?v=igYifSXEjwg

18 f**kin months as a test car... i finally get it to me... try to register it and they won't without the stock parts cos they're up in queensland still. i think i've reached breaking point.

bwwwaaaaaaAARRRRRRRPPPPPPPPPPPPP!!!!!!!!!!!!! that is all...

truck booked... date unknown.

apparently!!!! I always planned to do two of them.... just for the sake of test cars... The first is a regular version which is getting dressed up for street so to speak... Lowered, all black & gold... audio/etc... just for the wank factor.. The second is a limited edition N1 version which is going to be track dedicated... It's still the most powerful 1.6L production engine ever made and is only pipped by the smallest of margins for power to displacement by the S2000. I'm hoping to get it into some CAMS 1300-1600cc events. It's a fairly well setup FWD so should be ok on the track. It'll be stripped out and a bolt in cusco cage is on the way for it... The third.. well... that was kinda an impulse buy... I had seen a really nice one go too cheap... and it upset me... so I threw a low dummy bid on the next nice example to come up and it ended up going to me! At the time it was too much of a bargain to pass up but the reality is I'll be selling it quite soon after I get them on road... My bro and I have some grudge matches to settle so we'll be lining up in identical cars at a WSID and Wakefield Challenge... There'll be no more excuses from here on in!! Recommendation to others.... Impulse buy chocolate bars.... not cars.

bought cars x 3 - about 18 months ago bought teins x 3 - about 16 months ago bought g-games - about 14 months ago bought azeni RT215s - about 10 months ago bought buddy clubs - about 8 months ago bought toyo R881s - about 6 months ago bought volks - about 5 months ago sold teins x 1 - about 3 months ago if you want to see dust... I have lots of it!!!!!!

oh hai. booyeah! approved! compliance plates on their way!! thats 1 from 3 and a second one to follow shortly after!!! i gots me a car!!

discard and reorder = $30 hold and pay annual fee = $50 +$160 I didn't want my annual fee and rego all coming up at diff times but I'm regretting that decision now... I should have just held them and then they'd be ready for me whenever I want... silly silly me.

two words. grey imports. if our import regulations were as loose as yours and without a domestic market you'd see a massive influx of 2nd hand cars from japan... but we end up paying so much to land them and its so tight that the imports have little impact on the domestic 2nd hand market.