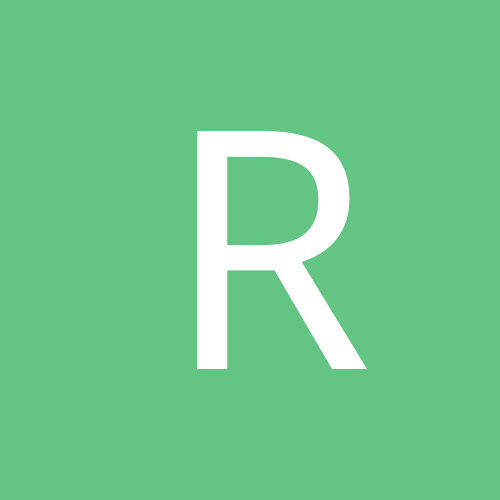 Content count

1,650

Joined

Last visited
Everything posted by remotegt
for sure... guys hit up Powersports. good equipment and always keen to see new faces in there, its all very supportive. monday nights is generally squats, wednesday nights is proving to be deadlift nigth for all. its great

remotegt posted a topic in Music

ok... am extremely annoyed and almost to the point of tearing up at the possibility that goingto see metallica on october 16 in brisbane may not happen. One of me best mates decided to put his engagement party on the same night as metallica show in brisbane. out of the core group of very good mates 4 of us are going to this show. We will probably not go as good friends are pretty darn important, it all happened due to us mixing up the dates even though we got these tickets as soon as were released.. SO!!! possibility of 4 metallica Floor tickets for sale, OR !!!! can we swap them with someone else, does anyone know anyone that has 4 tickets to another metallica show floor or seated so we still go? put the word out if u know anyone that may wanna swap for a different night show or in different location. ROCK ON! !m!

remotegt replied to remotegt's topic in Music

haha.. who are u on there? any updates can anyone hlep me out with this?

just some points on the bible. it was written over 1500yrs 1490BCE - 96AD over 40 generations over 40 authors from all walks of life , kings, peasants, fisherman, scholars, poets was written n different places (eg - wilderness, dungeons, palaces) at different times (eg - war, peace) in different moods (eg- heights of joy, depths of despair) on three continents (Asia, Africa, and Europe) in three languages (Hebrew, Aramaic, and Greek) translated into over 1200 languages and dialects was the first book ever printed The Bible is not a science book, yet it is scientifically accurate. on Facts not theories on the point of creation and people taking a day as a literal 24hour day. The original hebrew word "Beyowm" which is used in genesis to specify a day of creation. the word represents an undefined space or period of time. If you look at the decay rate of argon, which is present in rocks you will find that the earth is roughly 4 billion years old. Which does not work out well with a day that lasts only 24 hours. But it fits perfectly with the word "Beyowm". A day, which the Bible is telling us, represents a given space or period of time. one more point. In the Book of Daniel daniel wrote down in a prophecy the 7 world powers of which most had not yet arisen. and wrote them in there order in which they would appear, i wont go into to much detail but essentialy was a dream about a giant statue made of different mateirals. there is much more to the prophecy which gives lots of hints as to what each empire was. 1. The gold head - Babylon 2. The silver breast and arms - Medo-Persia empire 3. The copper belly and thighs - GreeK empire 4. The iron legs - Rome and later, its political descendant, the Anglo-American World Power 5. The feet partly of iron and partly of molded clay - All earthly governments during the time of end that are unitedly,opposed to the Messianic Kingdom established in the heavens. This is the final state of human rule. Book of daniel was written in approx 562BCE this is most likely going to cause more controversy but its whats there and its fact. edit: evidence of gods existance is through his design of creation and how the world and universe works.

im a jehovahs witness. am proud to be one. have been involved in it my whole life, went off the rails at one point but came back around and i am not missing out on anything. its a great way of life and it has served me well so zero regrets on my beliefs.

14 June 2007 Well i figured i should start a training log to monitor my progress. weight 94kg height 6ft train 3 days a week . Mon, Wed and friday and every 2nd sunday Ill post measurements soon. I have had injury trouble last few months but now getting back on top of things. have started consistently doing squats now and started deadlifts last week as well. Squats 70kg 2x11 80kg 1x 7 90kg 1x 5 100kg 1x 4 Deadlift 3 x 6 50kg Military Press 3 x 10 2 20kg db cant do anymore that that at the moment coz shoulder still not 100% Bench press shoulder hurts when doing it so have to take it easy Dips 2x6 Chins 2x9 there the major things anyway other things i do Calf Raises Lunges Hamstring extension Pushups on medicine balls balls under hands and feet. Situps Lat pull down thats all ican think of for now

31/5/2010 Squat 60kg 5 100kg 5 140kg 5 150kg 5 145kg 5 140kg 5 135kg 2 x 5 SLDL 70KG 10 110kg 8 150kg 8 170kg 5 190kg 1 then fail Powerclean 60kg 5 80kg 5,4,2 Single arm db row 40kg 4 x 5

28/5/10 Deadlift 70kg 10 110kg 5 150kg 5 182.5kg 5 175kg 5 170kg 5 162.5kg 2 x 5 Rack Pulls 100kg 5 140kg 5 180kg 5 200kg 3 220kg 3 , 2 stopped as of o kepy going skin would of ripped on hands Goodmorning 60kg 3 x 5 DB curl 17.5kg 2 x 5 ss with 10kg 2 x 10

24 may 2010 squat 60kg 10 100kg 8 130kg 8 140kg 3 x 5 SLDL 60kg 10 100kg 10 120kg 10 140kg 10 160kg 8 180kg 6,5 hamstring/glute raise 30kg 3 x 10 singl db row 32.5kg 2 x 8 40kg 3 x 6

that weekend is actually free so im good for it i think.. hoping i dont injue myself snowboarding the first week of august

dude let me know when you at powersports next!

good night tonight 19/5/10 Squats 60kg 10 100kg 8 130kg 5 150kg 3 170kg 1 180kg 1 190kg 1 New PB up 10kg!!! felt rather easy as well so went up to 200kg FAIL got stuck on way up. Cleans 60kg 5 90kg 5 Bench press 60kg 10 90kg 7 100kg 3 x 5 W bar curls 40kg 2 x 8 ss with tricep press downs red bands 2 x 15

8/05/10 Bench press 70kg 10 80kg 2 x 3 100kg 3 x 3 110kg 1 122.5kg 1 new pb flyes 40kg 5 x 10 Squat 60kg 10 120kg 2 127.5kg 3 135kg 3 150kg 5 x 3 good mornings 60kg 3 x 5 --- stopped as glutes are heaps sore __________________ 10/05/2010 Squat 60kg 5 100kg 5 120kg 5 130kg 5 150kg 3 160kg 5 x 2 Bench press 60kg 5 80kg 5 95kg 6 100kg 5,4,5 flyes 40kg 5 x 10 Good mornings 65kg 3 x 5

5/5/2010 early session today. deadlift to knees 60kg 10 100kg 10 130kg 2x 2 160kg 1 170kg 3 180kg 2 x 3 Bench Press 70kg 3 x 3 75kg 2 90kg 2 x 2 100kg 2 x 2 DB Flyes 40kg 3 x 10 Deadlift off pins, Knee height 145kg 2 x 3 170kg 2 190kg 4 x 2 BB lunges 60kg 4 x 10 steps.

3/5/10 Squat 100kg 2 x 2 120kg 2 130kg 3 135kg 2 x 3 145kg 2 x 4 pause bench press 70kg 2 x 3 75kg 2 85kg 2 x 2 100kg 3 x 3 110kg 2 x 2 Flyes 20kg dbs 5 x 10 Goodmornings 70kg 5 x 5 BB Curl 42.5kg 2 x 5

30/4/10 Deadlift 120kg 5 150kg 2 x 3 180kg 2 200kg 2 220kg 1 180kg 5 pause bench press 70kg 2 x 3 75kg 2 85kg 2 x 2 100kg 3 x 3 105kg 2 Flyes 20kg dbs 3 x 10 Goodmornings 70kg 5 x 5

21/4/2010 Deadlift 120kg 3 145kg 2 x 2 170kg 2 x 3 180kg 3 x 2 190kg 4 x 2 205kg 2 x 2 pause Bench press 60kg 3 75kg 3 85kg 3 90kg 3 97.5kg 2 flyes. 5 x 10 15kg dbs Rack pulls 120kg 2 145kg 2 170kg 2 x 2 190kg 3 x 3 Lunges 40kg 5 x 5 each leg

19/april 2010 starter shinko 5 week comp cycle program so see how that goes. Pause Bench 60kg 3 75kg 3 85kg 3 90kg 2 x 3 95kg 3 105kg 2 flies 15kg dbs 5 x 10 Squat 90kg 2 110kg 3 127.5kg 5 x 3 145kg 2 x 3 155kg 2 x 2 good mornings 5 x 5 50kg

16/4/2010 pause bench press 60kg 2 x 6 80kg 3 100kg 7x 2 incline db press 32.5kg dbs 3 x 5 curls 17.5kg 3 x 4 ss with 10kg 3 x 8

15/4/2010 snatch 50kg 3 x 5 60kg 3 x 2 cleans 80kg 5 100kg 3 x 3 clean pulls 140kg 3 x 3 ___________

14 april 2010 Sqaut ---- working back up on these 80kg 10 100kg 8 140kg 5 160kg 2 150kg 5 x 2 160kg 2 MP 60kg 5 x 5 Skullcrusher 30kg 3 x 8 situp/clap pushup 10 10 x 2

12/4/2010 Deadlift 110kg 10 150kg 2 x 10 200kg 3 x 3 220kg 1 BB Bent Row 90kg 4 x 5 DB curl 17.5kg 3 x 5 then went and played squash for a solid hour..

9/4/11 friday Bench Press 60kg 2 x 10 80kg 5 x 10 DB Incline Press - combiend weight 50kg 3 x 8 70kg 3 x 5 40kg DB rows 2 x 5 Clean Pulls 140kg 5 x 1

haha i spent 6k on a ring valued at 11.5k got a good price on it. but then she left me gave me back the ring.. spent 12 months trying to sell it. ended up selling for 3k to a jeweller as no one would buy it or the y owuld but would want to give you anything for it.