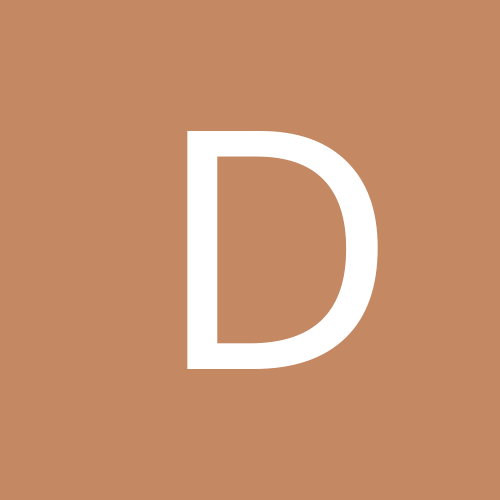 Content count

82

Joined

Last visited
Community Reputation
0
Neutral
About _DSTRBD_
Rank

Newbie


Birthday

10/01/1983
Nothing really around in any car yards and wouldnt mind seeing something thats had a few mods done

Hey Guys! So im currently in the market for a new car and I'v come across an 2002 Axis Stagea which from the photos looks mint! My problem is that Iv never really looked/sat in/or anything when it comes to the new shape Stagea!! So im just wondering who around Adelaide owns or knows someone that owns one of the new shape models that i can come check out and just have a look at? I know its a bit of a weird ask but its the only way I can see if its the car for me or not

What area are you in mate?

Even though a lot of people are against these i agree with what S13Dreams has said! Iv used pre workouts off and on for a while now and have tried so many different brands and by far the best is N.O. SHOTGUN! I wont use anything else anymore

Does anyone know if any where like ET,AAA exhaust or anything will be open tomorrow? My car has suddenly started sounding like a large tractor and i need to get it fixed ASAP!!

at the moment im sitting at a steady 93kg, in those pics i was sitting at about 89kg! il get some new pics up hopefully Friday, i reckon there has been a decent improvement since those pics..Still having trouble building my chest though which im hating

Im not lifting that heavy actually! i mainly do all my lifts 5x5 and not overly heavy but seems to work.. Deadlift 200kg 5x5 Bench Press 120kg 5x5 Squats @ ONLY 140kg 5x5 (im working on my leg strength to get the weight up) standing Mil/Press 70kg 5x5 So as ya can see nothing impressive

Not here to talk about tat's guys!

Haha wouldnt say i regret it but couldv made a better decision 8years ago! I train at goodlife, either Mitcham or the bay

Yeah legs are coming along ok, il get some recent pics up

Hey Guys! been really slack on showing my progress lately so I thought id put up some pics. These are from 5months ago so there old but still shows my progress so far. il put some new pics up asap

because iv got to a point where i need someone to spot on bench etc and it helps to push ya self harder when you train with someone..why else would you train with someone?

Yeah sorry dude, gotta be at Goodlife

Hey All! As the topic say's, im looking for someone to train with that go to either gym. Any one keen?