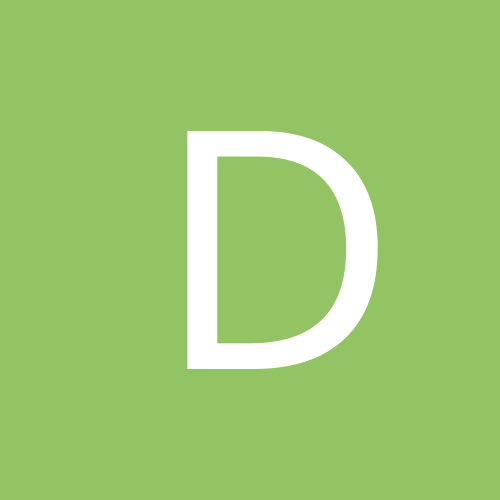 Content count

1,296

Joined

Last visited
Everything posted by Donshe
Looking for the stock body kit for an S15 in standard yellow. Would prefer JDM rear bar but fine with ADM too Located in Sydney

What colour is the rear bar?

Long shot but if anyone has one I can buy or borrow to fit the below design either tonight or tomorrow morning it would be greatly appreciated

Price : $150 Condition : Used Contact Details: PM me on here. Location: Parklea, NSW Delivery & Conditions of Delivery: I'll post the smaller items from postcode 2763, you pay postage. I am negotiable on prices depending on what you're after. Throw me a price, worst I can do is say no. 1. (All parts have been coated in yellow plastic based paint, which will flake off easily if you want to go back to standard black, otherwise there are no cracks or breaks) S14 aircon surround complete with buttons/vents - $120 S14 stereo surround - $120 S14 gearbox surround w/boot - $120 Or buy all 3 for $300 2. S14/S15 Pedders front suspension - 1 inch lower than standard, still legal ride height, great ride - $200 3. TEIN HE front coilovers w/camber tops - front right leaks oil and will need a rebuild - 8kg springs - $100 4. Turbosmart Plumbback BOV - in great nick, very quiet when plumbed back - $220 5. Catback exhaust w mid muffler and cannon in fairly used condition. Sits up nicely but is scraped up from my car sitting low. - $50 6. Veilside rear pods for S14 in Concord Grey. Some scratches - $170 7. Standard S14 rear mud guards - $20

will attend meet if theres one

Thought I had posted in here Just did 3 months in South and Central America. In the past I've always used Travel Insurance Direct but never had to claim or needed assistance. This time I went with Southern Cross Travel Insurance (SCTI) which came out much cheaper that TID I broke my foot in Bolivia and these guys were an absolute pain to deal with, i wasn't even asking for money, just advice on what I should be doing and some basic information on how I should handle my injury. They were very slow to respond leaving me hanging for days and basically fending for myself in terms of medical care. On the policy paper it also said they had a reverse call number yet when I came back to Aus. I found I had been charged approx $300 for my calls to their support line. Upon emailing them to ask about this, they said they had no reverse charge number and it wasn't till I sent a fairly annoyed reponse with the original policy paper attached that they conceeded theyd take my claim on board. In the process of claiming call costs now (medical bills were minimal as were flight changes, god bless the 3rd world). I'll update here on the outcome. Cliffs: Don't go with Southern Cross Travel Insurance

Sorry for the late notice as I know number were limited but just found out I have to stay back at work tonight. Brought my car into the freakin City for no reason > Hope the next class isnt too far off...

Thanks mate Will have to drive to work and come straight haha Looking forward to it

Nah dude, I used to train at Summit there for a couple of years. Just got back from Colombia and was checking around to see whta it was like. Im back at Rileys now

Would love to come along to this if theres any spots left.

Pewter S15 near Norwest today with Hardtuned sticker on the back Tried to gee you up for a little pay but no dice

Youre probably sorted by now but if not you can have my old catback (not brand name) with cannon for free if you want

Of all South East Asian countries, Singapore is where I have been least concerned about weater. That said just stick to bottled anyway

That hospital themed bar isnt bad. We had a ball at Club Zirca though. Drinks prices are just like here As above, Orchard Towers (also known as 4 floors of whores) is a great place to get smashed. Don't think you're a god at picking up though, all the girls are hookers and will try to con you into buying them drinks. Majority are Filo with some Russians too. Cheap drinks though

Thought I would bump this up rather than starting a new thread After any info people can provide. Not interested in any Contiki type advice. I'll be with a mate for the first 5 weeks and solo the next 7 (Have travelled solo through South East Asia and Middle East before so not a total newbie.) Here's roughly what we/I are doing - Brasil - Doing Carnaval in Salvador,for the week then down to Rio for the Champions Parade, then overland between Rio and Buenos Aires (20 days to do this) to catch a flight to Peru - Bus from Lima to Cusco via Arequipa to do the 4 day Inca Trail My friend will leave me at this point at which point I am thinking of the following - Bolivia over Lake Titicaca - Colombia - POSSIBLY the following but they all have issues --Cuba - Need to have a pre-booked flight to get my visa while still in Aus. I dont like booking things in so far ahead in case I like somewhere I get to --Mexico - Pretty sketchy atm. Only want to go here to see Chicen Itzo as I will have seen 5 other wonders of the world pluis this 1 in the space of a year. --US (LA) - Just since Cali is close and Id like to do a track day at Laguna Seca The above 3 are just thoughts Return flight at this stage is from Santiago, Chile but would change it to LA if I go to America... All feedback appreciated guys

Yeah, Ive heard good things about Nha Trang. That was my first time properly backpacking so I rushed it a bit. I was also in Hue briefly for a day or two. Walked around the ancient City thing, was alright. Mate had a knife pulled on him by a motorbike taxi driver, broke into a hotel kitchen to hide. That took a while to get out of Oh and don't get sucked into the illusion of "VIP" night buses too much, they show you very fancy pics, theyre all the same dodgy shit though

Lol, I was jokin dude Although I think I did see you on Friday night going past North Parra Harrys Yeah that was him, cos we were all there after JDMST meet got Defective lol... Thought u would be there Ash Cbf with that late notice BS Spotted a FAT black 180 with P Plates and the fattest black centre Meisters Ive seen on Sunnyholt, Blacktown. Sounded tough as nails too

I dont remember much now - Saigon was awesome, got there the night Vietnam beat Singapore in soccer, streets were wild, free booze for all - Hanoi sucks, locals are rude - Ha Long is beautiful

I have also used TID for al my travel thus far. Can't comment much further as Ive never had to claim. They always send out promo codes, but here is a generic one for $10 off or something TIDTHANKS

Lol @ the posts bragging about being told they're hung by Thai massage girls

Lol, I was jokin dude Although I think I did see you on Friday night going past North Parra Harrys

They're freelancers just like majority of the Thai girls in the clubs.