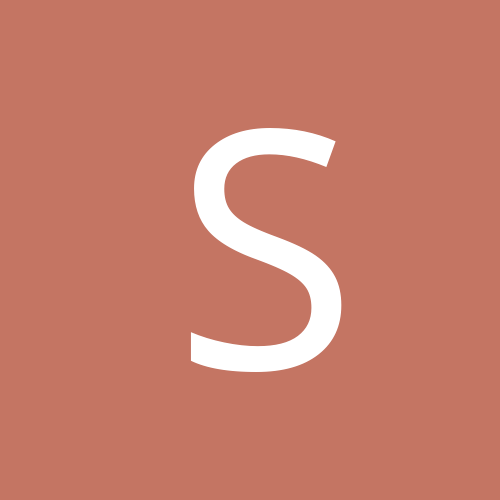 Content count

215

Joined

Last visited
Community Reputation
0
Neutral
About Sweenz
Rank

Standard Member


Birthday

11/16/1989
General Info
Location
Gender
Car Type
Car Model
Make : NISSAN 180SX Transmission : Manual Kilometres : 200000 Price : $9,000 Condition : Used sold

Make : NISSAN 180SX Transmission : Manual Kilometres : 0 Price : $12,000 Condition : Used The time has finally come for me to sell my car. I've just purchased a new one and I just don't use this one anymore. It used to be my daily. I purchased it about 2 years ago and have been building it up to what it is now ever since. I've spent a fair bit of coin on the fruit in this car. Not to mention all the time and effort that has gone into it. It's a regrettable sale but meh its always upsetting to part with a Silvia. Mod List: 256 in/ex tomei poncams tomei valve springs 3 inch turbo back exhaust heavy duty clutch (unsure of brand but puts power down fine) nismo power brace kei office rear coilovers tein front coilovers adjustable cam gears (not installed but will be sold with the car) t518z turbo 8cm (amazing turbo!!!) GKTech rocker arm stoppers z32 airflow meter with pod filter nismo 740cc injectors eBoost street (just put this in last week but haven't connected the solenoid) Power FC and hand controller clarion head unit 6x9 speakers in the rear r33 gtst front brakes and slotted rotors Greddy oil cooler kit with remote mount oil temp, water temp and oil pressure guages r32 gtr rears sway bar r32 gtr seats te37 copy rims 18x9.5 and 18x10.5 wrapped in federal 595's front and rear strut braces cusco bolt in half cage GKTech rear toe arms S14 front LCA AU thermos Front mount intercooler moved inside engine bay koyo radiator Freshly painted 6 months ago More mods but I just can't think of them now. The car was tuned by unigroup and makes 229rwkw (got the dyno sheet). The turbo is good for around 240-250 rwkw but I didn't want to risk blowing anything. Awesome to drive and comes on really hard. Good for the driver but most passengers fear for their life. The car will come with a spare 5 speed gearbox that's in good condition. I bought it as a spare just in case. As I said awesome car but it is still a Silvia. So if your looking for some comfortable daily and don't like the sounds of exhaust's scraping, the smell of fuel, or stiff as sh!t suspension then please save us both the hassle and don't call me. If however you're a man and you don't sook over little imperfections and want something fun and fast but looks shmick then come check this out. I'm located on the North Shore 0412 109 four zero three $12000 ONO (would consider a NA s13 with cash adjusments) Oh and lowballers will be ignored.

How has it been 11 pages and no ones put this in? Awesome show but i remember it being really intense as a kid. Animals would get f**ked up like just about every episode.

i hate this game. cant play a single match without hackers f**king up for everyone.

Sorry dude can you elaborate a bit more. How should I go about it?

Okay so my current motor is about to blow (spun bearing). I've bought another SR20 to swap it over with because I cbf with a rebuild and i think they cost to much. My current motor has poncams and new valve springs to match. They are the only internals that i want to take out and put in my new motor. But replacing valve springs is a *milkshake* of a job. My question is do I: a. swap the heads over and just buy some ARP head studs and a metal head gasket b. swap the cams and valve springs from my old motor into my new motor I'd prefer option a. but I'm not sure how temperamental SR20's are with head swaps. I'm running 21 psi through the motor so i think I'd need to make sure there is a dam good seal between the head and the block. Does the head have to be decked? If anyone can think of a better idea im interested to hear it.

Anyone had experience with these kits. Id probably feel safer buying a second hand high KM motor. http://www.ebay.com.au/itm/95-99-Nissan-2-0L-SR20DE-DOHC-L4-ENGINE-REBUILD-KIT-/300664014165?pt=Motors_Car_Truck_Parts_Accessories&hash=item4600f8c555

But won't the temp switch need a sensor of some type?

I'm currently wiring up some AU thermos and was wondering if i could tap into the wires that my aftermarket temp sensor uses in order to control when the thermos switch on and off. Is it as simple as splicing the wires or if i do that will i muck up the gauge reading in the cabin?

Did some quick reading and the manual says anything over 11 psi is sweet. Oil viscosity plays a role to.

Eep mine sits at 26 psi when at idle. Thats when its at 78 degrees though. Is mine stuffed as well. I also have a Greddy kit.

Yeah I think a overall timing check is in order. Hopefully the EBC I just put based will fix the spiking issue to. Failing that I may have to replace the actuator. Is it common for people to go external gate for this turbo in order to control boost?

8cm rear housing. no cam gears, currently have 256 in/ex poncams and springs to match. Boost control is via a boost tee. Just bought a EBoost Street hoping that will aid in boost control but haven't hooked it up yet. I cant figure out why its so laggy.

Just wondering if anyone has had good results with staggering cams with their t518z? I currently have Poncams (256in 256ex) atm and are making 229kw. I have the option to go 256in 264ex but I'm not sure if this is going to be an upgrade or a downgrade to my turbos performance. Any first hand experience? Also my turbo seems more laggy (see dyno shhet) than the other peoples setups so will this only make it worse?