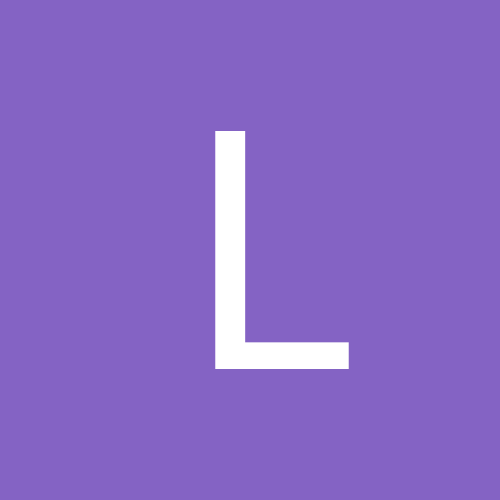 Content count

45

Joined

Last visited
Community Reputation
0
Neutral
About LookinFor180
Rank

Newbie


Birthday

01/03/1990
General Info
Location
Gender
Car Type
Car Model
Occupation
Hey hey, Up for sale is my '89 '200sx' according to the rear glass. So she's had a bitta rough loving and one day when I was minding my own merging onto the highway some jackass rammed up her ass in his neat little BMW. Long story short, he was unlicensed, uninsured and I ain't no one gonna pay for the damage. The car has repairable rear end damage, the rear RH chassis rail is slightly bent, fuel tank is busted, RH rear quarter is folded a tad and the whole rear boot assembly/internal bumper will basically need replacing if you ever want it road worthy. I was quoted $3.5k to have it back to road worthy, but then the pearl paint is another story. Other than that, she goes like a cut snake. Parts include, 2 Front doors Steering wheel An interior Power windows Busted A/C, fans gone loco (But it's the fancy digital one) Some colourful headunit, a stereo and some speakers in custom white vinyl. And the usual shit you'd expect Engine- SR20DET Greddy TD06 Turbo Front Mount of some sort Apexi PowerFC and Hand Controller Apexi AVC-R Boost controller Dual 2.5 inch exhaust and possible extractors, who knows. 5 of the floor transmission Suspension and that f**ked - Yeah she's rooted. Coilovers were taking out and some other shitters put in and now she's a bit bouncy R200 casing with some sort of LSD, yeah the one with the fancy fins on it. All I know is when you plant it she likes to go sideways Wheels- 18x10 and 18x9 true 3 piece deep dish rare as f**k rims, forgot the brand but they go alright. Exterior- Custom widened rear quarters Fibreglass widebody front quarters Smoked tail lights Some fancy mirrors Rear glass that says "200sx" HID bulbs, still f**king useless though I couldn't be bothered to have a closer look at the car for particulars but if you are interested in anything throw me a line and I'll take a gander. Asking price is $7k neg. coz I can. If I can't get what I want I will be parting it out. Looking to swap for a clean BMW e30 2 door or CASH. No f**king commo's or dirt bikes. Get f**ked. And NO you can't come and have a f**king look. Cash money or f**k off. You can get me on here or call me on 0404 27 00 94 Oh and I am located in Brisbane

Yeah, just needs to be put on a rack. Nothing super serious. That's not the issue I am having though. The problem I am having is no one wants to touch it due to the custom wide body and the pearl paint job. They seem to think it is too much work. I will definitely give Camerons a go. Cheers.

It's not a write off, just no one wants to have anything to do with the custom work.

Hey guys, I've been having a bit of trouble finding anyone that is willing to do work on my custom wide body 180SX. I have been rear ended and the car has bent rear chassis rail and the right guard is going to need to be redone as it is rippled. Every shop I take it to doesn't want to touch it. I just need a quote so I can sue the guys ass that hit me. Any suggestions? I live in Kenmore, so obviously the closer the better as I don't really feel like driving cross country with the ass end of the car hanging off. Cheers.

Yeah, there is an event tomorrow at Lakeside. I'd be more keen to go with people that may be familiar, as you say. Rather then a bunch of randoms who may have a hell of a lot more experience then my self. I'd be keen to hook up with anyone from hardtuned at the sprint days or something similar.

What happened to this? Did anything eventuate?

Yeah the faster you setter, the louder it goes, but still makes no difference to the actual output.

Wouldn't have a clue which fan, all I know is when I turn my a/c on, the fans make a shit load of noise but don't do anything. Just a piss weak breeze comes out. Where would I get a new fan also? Wreckers?

Hey peeps, Wondering how easy/hard it was to replace the fans in a s13/180sx, my fans make a shiteload of sound but produce no biscuits. What can I do about it? I heard they are like a tube fan or something. Cooling is nice though, when you're turbo acts as a heater.

@pmod Where would I get one of these J-Blood kits then? I was suggested the kit by the guy that runs Aero Image Garage, but he said he couldn't get me one or something. @antonio I'd be keen to know what price to you do for me on the wings

Hey peeps. Reviving this as I have still not found a decent kit since I started this topic last year. I haven't looked extremely hard. But I have been looking around brisbane a lot and all I can find is the same shitty cheap kits. I am after something a bit more rare and preferably FRP too. IF anyone could point me in the way of a good importer and/or some second hand kits in the Bris/Gold coast area would be muchly appreciated. Thanks.

Anyone? I need a URAS or GP Sports bar ASAP, front bar not so important.

Genuine and didn't fit. POS. Know of any good fitting copies than? I just want something that I don't have to stuff around with, if it exists.

I'd prefer Genuine. I want it to fit perfect, no f**king around like the cheaper kits.

Hey everyone, I am just after a URAS rear bar, and possibly a new GP Sports front bar. Does anyone know where I could source high quality examples of either kits? Thanks in advance.