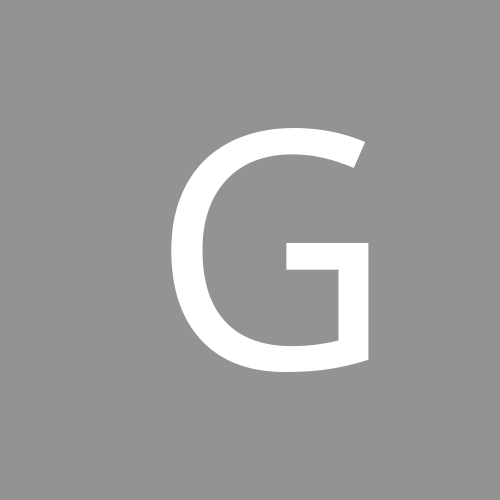 Granny_Spec
Silver Member
Content count

35

Joined

Last visited
Community Reputation
0
Neutral
About Granny_Spec
Rank

jail bait


Birthday

10/05/1985
tried the fuses behind the dash? get an electric tester and touch the ends of all your fuses to make sure they'r working. Any crap ones you find need to be replaced; that should fix your tail light problem. Torque gauge? I dunno, i've only ever been in one GTR AND NEVER NOTICED A TORQUE GAUGE? Fuel gauge? take it to a nissan dealership.

"air flow meter" If the air flow meter isn't working properly then the computer will go slightly spastic thus causing it to run rough. Apexi AFM's are the goods.

I rekon all you bodykit people are abit wierd. "ooo i added somthing thats a foot wider and four inches lower and now it scrapes on my driveway, what can I do!" Low cars and bodykits are always gonna be a bitch. On the other side of things though, a mint stock body, coilovers with bumpstops removed and coils wound all the way down = chassis scraping and a much cleaner look.

oh yah, ethanol........ yeah tuluene is good then. lol

Isn't that the shit petrol stations mix with their fuel and people have been having engine failure because of it? or am i just way wrong?

Hey ur the dood that got ur car stolen. Thanks to your story man, i went out and blew $1200 on a car alarm and immobiliser and i think its kept my car from being stolen like twice now. It still gets vandalised tho

That explains it. Yah its badged as a 1990. I would love to see that car in the flesh somtime. did anyone see the white s4 rx7 at boost worx last week? BN Kit and powder coateed 18" lenzo's and 184rkw! well anyway, its sitting in my driveway with the key snapped off in the ignition!!

I also have a s5rx7. nothing but premium and no thrashings on a hot day. as for oil, avoid mobil synthetics or any synthetics in general and use mineral oils (ther're cheaper anyway) I use shell oil, or valvoline. synthetics can burn and leave residue or carbons in the rotor seals. (oil is injected into the housings) oh and don't forget nothing beats regular oil changes especially with mineral oils. goodluck and maybe i'll see you while i'm cruising in my s5. [EDIT] You didn't happen to buy the grey s5 that was bought in through yahoo in recent weeks did you?

My rotar gets shell oil but the mineral stuff. works really well but would recommend synthetic mobil 1 for all turbo piston cars and an oil change every 4000K's. shell is good mineral oil but the synthetic stuff isn't the best aparently.

yah my s5fc came in fat as aswell. Just rebuilt stockie motor, teins, 17" advans, blue respray and unknown brand aftermarket brakes. got it cheap as.

my car: sitting in the shed with a SIEZED diff. Can't move the bastard. Also, it has a fuse that KEEPS blowing. interior dash lights, parkers and map light, door warning light. it will be back on the road one day

shell mineral oil for the rota!!!

my mild port s5 gets 480 to a 65 litre tank. thats a mixture of boosting to work at 4am in -5 degree conditions, boosting down the street when i need something, boosting on a cruise and boosting doing a burnout. all round, its boosting!!!!!!!!! and not a sign of a rebuild yet

Granny_Spec replied to 180....km/h that is :-)'s topic in Motorsports

13.4 on the gtech. s5rx7 mild port

they can still spin at the same speed, its just got give in it where as a mech/locker bitch diff doesn't. my lsd on the rx7 is shagged, it open wheels now! i'm getting a shimmied 2 way lsd, it should be nice and stiff but not locker stylez.