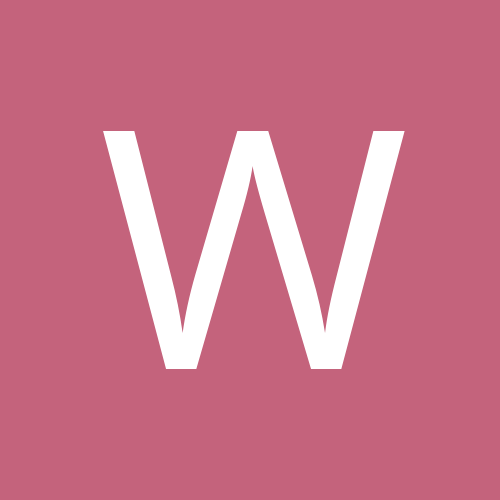 Content count

445

Joined

Last visited
Everything posted by wheelworx
looking for something specific to assist in the aesthetical atributes area of your import? WE CAN HELP! We offer a FREE search facility where we will do our best to seek out 2nd hand wheel packages or even order brand new sets at very low price! 4 stud/5 stud/multi stud - 14/15/16/17/18/19's - you name it! Post here or PM us your requests and we will begin the search for the holy rim! Please remember to provide us with as much detail as possible - we are receiving alot of requests and without the specifics mentioned (car type, guard modifications (if any), pcd (4x114.3/5x114.3/multi stud) or specific size/offsets) otherwise we will not be able to provide you the most efficient results for your request Winkity Dink

WTF - this was priceless took it one lovely friday arvo at the old SHOP! Solid Gold, Evan, Lindo & Richy

shoulda put a resume in when I told you yeah i know owell no one can predict the future its only a gut feeling if you can call it that way..... do let us know if ya know of anything Mmmwwwhhhhaaaa

same, looking for IT web work etc, Wheelworx no longer need Frankie so got the good old marching orders in 2 weeks, its happening everywhere even here!

Attention All Drifters / Circut Racers, Yes the Nissan S15 2JZ is for sale - Price $45,000 ONO The specs of the entire car will come shortly but most that have seen the car perform know its built for competitive racing. Specs VITALS: POWER: 325rwkW ENGINE: 2JZ-GTE Six-Cylinder Turbo ENGINE HARDWARE: Unkown Garret Turbo, Haltech e11v2 ECU, Custom - Vmount cooling, custom everthing DRIVETRAIN: CI twin plate clutch, Toyota five speed, two-way LSD BRAKES / SUSPENSION: Racing Logic coil-overs, custom six-pot front calipers, slotted rotors WHEELS/TYRES: Japanese CST 18x9.5in race rims, MAXXIS Z1 drift tyres BODYWORK/EXTERIOR: Custom wide-body INTERIOR: Bare essentials, roll-cage, Bride race seat, gauges, harness, dash skin and door trims custom paint silver to match. Car is ready for competition, requires new owner, new team - Express your interest via pm or call the boys at Wheelworx on 08 8371 5711 PM , POST or give wheelworx a call on 08 8371 5711 - Please no Time Wasters ">" type="application/x-shockwave-flash" wmode="transparent" width="425" height="344"> ">" type="application/x-shockwave-flash" wmode="transparent" width="425" height="344">

Exhaust Technology is simple the best....

wheelworx replied to racin jason's topic in Motorsports

Hey Jason, Frankie here - is it $5k CASH prize money or Vouchers etc? If CASH then WHOO HOOO awesomeness news

FEELS LIKE MOTORSTORM PS3 - NICE VIDEO

HOW DID I GET DRAGGED INTO THIS. SAD TOGS NOW

Exhaust Technology - The Best in Adelaide

older version of MR1JZ on the right?

S15 Wisesquare LED rear tail lights- $500 S15 GT Wing- $200 S15 Stock rear bumper-$150 S15 Exhaust-$400 S15 stock Front Seats with rails- $450 pr S15 Rear seat- $100 S15 Stock mirrors- $250 pr Boost gauge with pillar trim-$ 200 S15 Stock instrument cluster -$ 250 S15 Vents- $100 S15 Digital Climate COntrol panel- $100 S15 Drivers side window control panel -$100 S15 NISMO Optional rear strut brace - $150 Silvia bonnet badge-$35 OK THIS ISNT OUT OF THE S15 BUT IT COULD BE IF YOU WANT IT TO..... CA18 Engine, auto transmission, loom, $1100 There are plenty more parts on offer (engine and gearbox already sold!), if you need something that hasnt been listed... send us a PM! Cheers Wheelworx Winkity Dink

We are selling the Entire S15 Shell and all bits left over for $10k ONO - please ring the guys to work out the $10K deal that comes with the S15 Puter ready to build project car

We also have a 300KW SR20 Full race Prep'd for SALE at $5k here are the photos, if you require full specs of the engine feel free to contact Joe at Wheelworx: 08 8371 5711

Attention All Drifters, Yes the GTR R32 is for sale - Price $24,000 Well less than a year ago this car was a full running GTR sitting collecting dust in our storage area. Today as it sits it is a fully developed proven compeditive race car. I love this car to bits. My favourite thing about the car is how stock the engine is. Because it is so stock it is so reliable. The one single mechanial failure it sustained throughoput the year was a cracked piston ring which was due to the fact that it was a 90,000km engine and may have had a hard life. Not once even on 40 degree days did it even creep the temperature up. It has a freshly rebuilt (by Autosolutions & restorations) motor in it. It has only done one round of SD at Oran park on the motor. And it feels as strong as ever. The other great thing about the car is that it is the fuel economical car i have driven. Most events interstate it returned with more than half a tank. Anyway heres the Specs on it. Engine: RB26 2.6L twin turbo, Factory R32 turbos, Forged Pistons and Race bearings, Trust aluminium intercooler kit, HKS adjustable cam gears, Tuned length Trust turbo front pipes into 100mm stainless straight through exhaust, Cusco remote oil filter kit, factory plumb back blow off valves, N1oil pump, Custom high capacity baffled sump, Apexi Power FC ECU Driveline: RB25 Gearbox, OS Twin plate clutch, Nismo 2 way mechanical diff, Custom hardi spice one piece tailshaft Suspension/ Steering: Racing Logic coil-overs, Cusco Rear camber arms, Hicas lock bar, Adjustable front camber arms, JIC caster arms, Steering rack spacers, Whiteline adjustable front sway bar Interior: Recaro bucket seat, TRS 3 inch 6 point harness, Cusco safety 21 6 point roll cage Exterior: DMAX body kit, Silver fibre GT wing, Silver fibre bonnet, DMAX roof wing, Tinted windows Wheels/ Tyres: 17x 9.5" +18 Koya Drift teks (White), 20mm bolt on spacer (Rear) 25mm bolt on spacer (front), 235/45/17 tyres all round Brakes: Factory Brembo callipers, SFR Custom hydraulic handbrake Power: 285rwkw 13.5psi tuned by Martin Donnon PM , POST or give wheelworx a call on 08 8371 5711

Price Drop from $27,000 to NOW $24,000

okay now this is going a bit far at ya local woolworths...... any one for some FLUFF?

Happy Birthday Lucas, another notch on da belt - have a good one bro Frankie

W H E E L WO R X - $70 bux a corner

offer has been approved http://www.news.com.au/business/story/0,27...182-462,00.html now spend it all at Wheelworx HAHAHHAHAHAHA

Hey Ryan, Frankie here - i used to ride for 3 years back in the days here is a shop i recomend: http://www.bicycleexpress.com.au/ pretyy sure you will walk out in a new bike "Speak to BENSON" tell him Frankie sent ya down and he will HOOK YOu UP!

good old friday 13th - always gets a few - be safe today / tonight

"> " type="application/x-shockwave-flash" wmode="transparent" width="425" height="344">

come see us at the new store, pretty sure we got a few here we could get rid of....