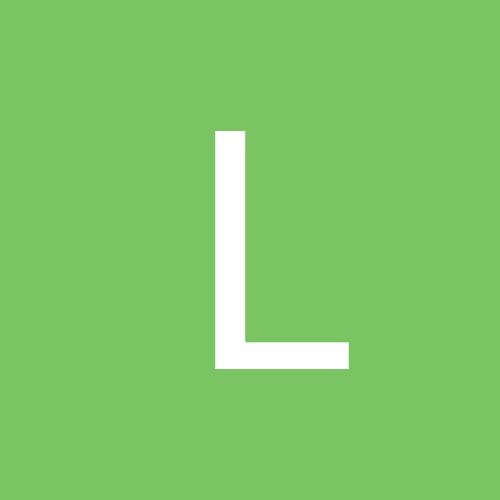 LowLoudFlush
Silver Member
Content count

375

Joined

Last visited
Community Reputation
2
Neutral
http://soundcloud.com/thoughts-of-you/underground-sessions-deep Deep House and Nu Disco... its 'totes' the new cool!

http://soundcloud.com/thoughts-of-you/sunday-session-promo Id up put a tracklist.. but got 4 hours sleep last night, and have to do it all again tonight.. haha.. so might update it later

http://soundcloud.com/gangi-3/gimme-something-dubstep 1. Nero - Angst (Original Mix) w/ Crush on you (Accapella) + Sun & Moon (Accapella) 2. Feed Me - Strange Behaviour (ft.Tasha Baxter) 3. Xilent - Choose Me II (Original Mix) 4. Larry T - Hipster Girl (Evol Remix) 5. Gemini - Blue (Original Mix) 6. Nero - Scorpions (Original Mix) 7. The Recluse (Nero remix) + Sincere (Nero remix) "Reclusive Kid Mash up" 8. Gemini - Elevate (Original Mix) w/ Calvin Harris - Flashback (Accapella) 9. GTA - Close to us (Original Mix) w/ Martin Solveig - Hello (Accapella) 10. Cavlin Harris - Feel So Close (Nero Remix) 11. Reid Speed - Bass Monster (Reclusive Kid Dubstep to D'nB Bootleg) 12. ShockOne feat. Phetsta - Crucify Me (Part 1) 13. Rusko - Everyday (Netsky Remix) 14. Devnik - Mash Up (ft.Maksim) (Original Mix) 15. Rusko - Hold On (feat. Amber Coffman) (Sub Focus Remix) 16. Nero - Choices (Original Mix) 17. Borgore - Someone Elses (Document One Remix) 18. Doctor P - Watch Out 19. Nero - Crush On You (Original Mix) 20. The Unik - Gimme Some (Original Mix) 21. Die Famous feat. Veze Skante & Alex Dreamz - Pussy, Weed, Money (FS & Reid Speed Remix) 22. Nero - Guilt (Original Mix) 23. Flux Pavillion - Bass Cannon (Original Mix) 24. Nero - This Way (Original Mix) 25. Excision & Downlink - Heavy Artillery (Original Mix) House Section 26. Nero - Must Be The Feeling 27. Wolfgang gartner - Forever (instrumental) w/ Rockin' with the best (Accapella) 28. Afrojack - Pruta w/ Dirty South, Axwell, Rudy - Open Your Heart (Accapella) 29. Michael Woods -VMH (Original Mix) w/ Noir - All About House Music (Accapella)

took an hour and half, thinking of getting the other foot done and shading the owl now.. shits addictive.

top of my right foot.. needs pupils to be blacked out.

found what i was looking for anyways, was assessed at 500 less then what it was being sold for, might buy back the shell.. sell off the coilovers, 5 stud, r33 brakes and multi link suspension to get that $500 back. Pretty happy with the result now.

hey guys, so im really not into the whole car scene much these days, so i need some help with some website links ect. as my car has been deemed a write off: which sucks, but now i need as much info as i can gather to bump up the price of the insurance payout... it might help, might not.. i dunno, but worth a shot. If anyone could help point me in the right direction to find some links (of the most expensive for sale, import wreckers, ect. websites) for the following parts: - full 5 stud gear, with r33 brakes package - s13 full factory aero (front bar, side skirts, pods) Cheers.

woooo! new mix up.. ---> http://soundcloud.com/gangi-3/electronic-vibes-promo had 3 decks going... 2 x CDJ 900 1 x american audio (shittest deck i've ever used... auto plays after finishing a song.. catches me out at one point but i managed to save it haha) and DJM 700 going to record tonights set at the new residency as well.. setup there is 2 x 2000s 2 x 900s 1 x DJM 800 so much fun haha

your mixing is better then whats required for a club, but its got nothing to do with that sadly... im finding its not about your mixing ability, but more about who you know and the opportunities available to you, or that you make available to yourself. Im lucky enough to know a select few people who already have some influence so have got to do a few things through them, but really i need to be hammering them all the time if i want to try to start playing regularly at the places i want. If you dont think you know anyone that can help, just keep sending demos, as much as you can. Keeping ringing up and badgering... "have you had a listen to my mix yet?" let them know your available... most of these contract / club owners are busy f**ks.. and will most likely seem ridiculously rude to deal with.. just be nice, and keep pushing.. cause it only takes that one time for something to come up. Make sure you know what genres the club plays though and send out demos with the type of music you would play at there club if possible.

take note, this is how you DJ. if a beat was even slightly off, it was fixed straight away.. shit was tight. i'd much rather listen to a dj that is technically sound, then one that double beats all over the shop yet picks fully sick songs for the uneducated.

new album is typical slap together job of the current deadmau5... he is clearly too busy to even care, but realises his fan base is so massive that he can chuck in 6 unreleased tracks with 5 old songs and it will still make him alot of $$. Right this second - chords are a complete knock off of the classical piano piece, moonlight sonata. The timing of the dubstep tracks isn't dj friendly at all... it just seems like the little effort was put into the songs.. like they were finished in a single day... that being said, i still bought the album and play the songs out..

i dunno about greatest ha.. but this ones definitely the latest mix. Link -http://soundcloud.com/gangi-3/v-a-30min-tech-house-30min-heavy-commercial-dubstep Genre: Tech house & Dubstep Description: Just jumped on the decks to practice, decided to make recording these sessions a regular thing so im not so lazy with my mixing when practicing. First 30min is tech house.. last 30min is dubstep.. fairly new to dubstep forgive a few mix ins.. but i also dont use headphones when doing dubstep either so yeah. Tracklist: (ill edit it in later)

will you guys be my friends?

hope im not too late.. my imput: number 1 looks the good.

http://www.youtube.com/watch?v=5TlS_S9idHU for those who haven't already seen it.