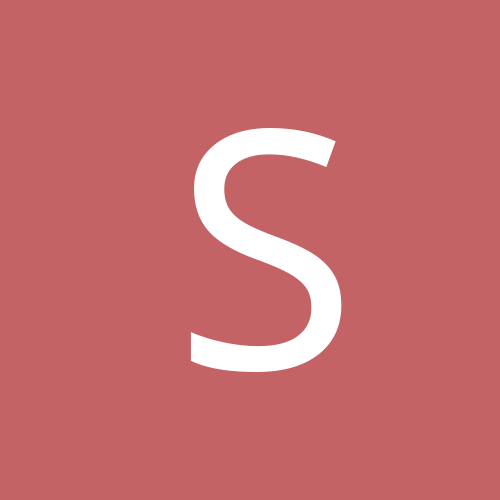 Content count

14

Joined

Last visited
Community Reputation
0
Neutral
this is the kind of one you want, the mocal knock offs. http://www.ebay.com.au/itm/19-ROW-10AN-Universal-Auminum-Racing-Engine-Transmission-Oil-Cooler-Silver-/252707873650?hash=item3ad6902372:g:ZgsAAOSw5cNYazxq I've used only china coolers on my cars for year and these are by far the best quality. I don't even think you can get the blue painted ones anymore. I've had one of the old blue ones you could get almost explode on me when i didn't set my dry sump pump pressure correctly and it saw over 100psi briefly. It basically ballooned out of shape. Entirely my fault though. A thermostat is a waste of time. Been there done that. i have one sitting in a box because i doubt I'll ever use it again.

Sorry, just saw you wanted some pictures. This is before i put the spacer on the rear to fill the guard This is the part of the tub i had to clearance.

I have no cooler on the side but i do have my oil filter. I built a shield for that. I probably could have gotten the fronts to fit without chopping the front guard running quite a bit of camber. When i get around to building a splitter I'll add extended covers for the front wheels because they stick out something chronic with a standard front bar. I don't think you can get away without chopping the rears with a wheel that size. Even before i put the 15mm spacer on the rear it still would foul on the rear guard.

I have no guard liners. All the arms are aftermarket front and rear. driftworks drop spindles. 10mm bolt on on the front. 15mm on the rear. ive had to chop both front and rear guards and put on bolt on flares. I also had to clearance the front tubs a little and flatten the spot welded seam on the body behind the wheel. Rims are 18x10 +20

Why do you say spacers are no no? You can run them in cams events. I have 265s all around on my 180.

Well that's a project car that will never happen. lol

How have they made the mounts for the front lower control arms without the subframe? I was kicking around the idea to do this to my car in the future to lower the engine about 50mm.

Most fastener places will sell decent hose clamps.

I have a full electric setup for an icv i am building. It's a column mounted unit and has its own control unit with a potentiometer to control the level of assist. The hydro electric pump is much easier to setup than full electric. There is no way i'd put a full electric setup in a car that came with some form of fluid based power steering when the astra pumps are readily available.

I have just made that the new location so i haven't made the rest of the bracket and all the wiring is currently out of the car but my trigger wire and the main goes through an 80 relay and fuse and has it's own switch. This makes the pump only have the main power connected once the switch is on instead of all the time.

I have mine mounted where the airbox used to be. I heard some people have felt lag when it's mounted in the boot. So it was easy enough to put it in the front and i didn't need to make custom lines or box it in.

I have an astra pump on my 180. It has much more assist than the standard pump but i just have stock pressure line with the banjo bolt going straight into the pump without any restrictor. I think i'll add one in the near future if i can find an m16 male to m16 female adapter fitting. Most of the fittings for pumps are m18 with an o ring to m16 for the banjo bolt. Otherwise i will have to make one from scratch.

I got a mini starter from summit and stuffed around with it for ages trying to give it enough clearance between the steering joint and edge of the starter. in the end i bought a left hand starter kit for a ls1 into a vb holden. I had to modify the adapter plate a little but it fit really well. wish i had done it from the beginning.

Just wondering where you will end up mounting your accusump if you've thought that far ahead, i've been tossing up several locations for mine but haven't decided yet.