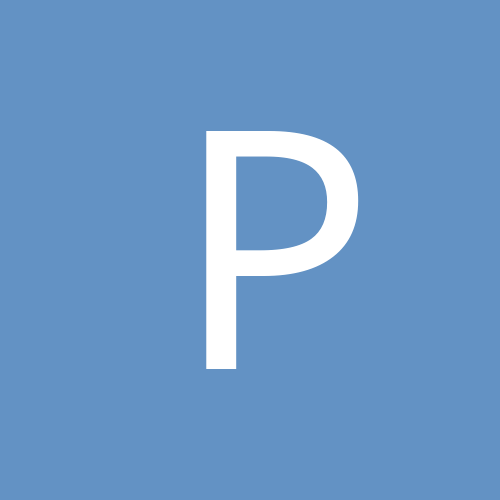 Content count

47

Joined

Last visited
Community Reputation
0
Neutral
About Polgar
Rank

Newbie


Birthday

01/05/1989
General Info
Location
Gender
Car Type
Car Model
Occupation
Hey mate interested in your car. pm sent.

Send me the details of what your s15 has had done but i would prefer to have a 180sx sr

I have a mk 5 gti 3 door with all options 91k on the clock and i am willing to swap with cash my way for a nice 180sx. I have pics of the golf if you would like to see. Full Volkswagen service history since new, 93K used as a daily driver, Always garaged, Smoke and pet free, Supplied RWC. Recently Serviced.

Does any one else have any more suggestions of machinists?

Thanks for the info. Yes i am looking at just a machinist because ill be building the motor. they look like they do a lot of big power v8's. The pics show that they do some nice work.

Thanks for the info. what would you say that a 9-1 comp with a gtx3071 would be a good combination? i know a lot of other factors will come into play. i have 264 in and ex, over sized valves. My mate did a ls1 and it was cheap but i love the sounds of sr over v8.

Can some one please give me some companies that are known to sr and have experience in engine builds i have the parts i just need the head and the block to be machined. i would like to get to know the company who is going to be machining my motor and ask them a few questions.

Pmod i am building my motor now and i don't know what compression i should be running im looking at getting 250 -300kw with a built head. if you can recommend some one who is known to sr and has a good reputation in vic that would be awesome. Why did you go for 9.2 :1 comp??

yea true. i want to know how much of a deference either set up would be for drive ability. This will be a car i dont want to build and just look at i want to use the car as a drifting machine and drive on the streets.

With this set you that im about to put down what would you think i should go as far as compression ratio. i am either going for 9:1 or 8.5:1 let me know what you think and your thoughts. Head will be port and polished over sized valves and new guides. in side ill be running normal hydrolic lifters and 264 deg cams with 11.5mm lift, ill also have bd cam gears for adjustment. forged pistons and rods hone and clean the bore, un shore if ill be boreing it out 20tho crank will be tested to ensure a perfect spin and weight. injectors are 850 sard with a new rail and regulator this will be flowing thought a gt3071 .68 with external gate 38mm. I will be using this car most days and will be looking for power to be around the 250+ 270ish and ill be happy. Is 9:1 too high?

haha sounds good guys 3071 its going to be. the money i save will go towards some nice quality parts. The other problem that i cant get around is how do run in a new motor that will have much bigger injectors, head work, different comp, different ecu and all the rest?

nice to hear, im looking at hitting 250 to max 300 kw and would you think a 3071 or 3076 for the best response?

Im in the middle of buying parts for my sr20det head and have my cams 264 11.5 mm lift and hydrolic lifters, i will be looking at 8.5 or 9.1 comp, thats still up for discussion on a 3076. what i would like to know is if i should spend the little bit extra and go for duel valve springs or sick with single springs. i would like to build this once and thinking if its safer to have the dual or if the singles will be able to hold up im happy to stick with either. this car will see some track work, drifting and street. Let me know what you think, this will help me greatly.