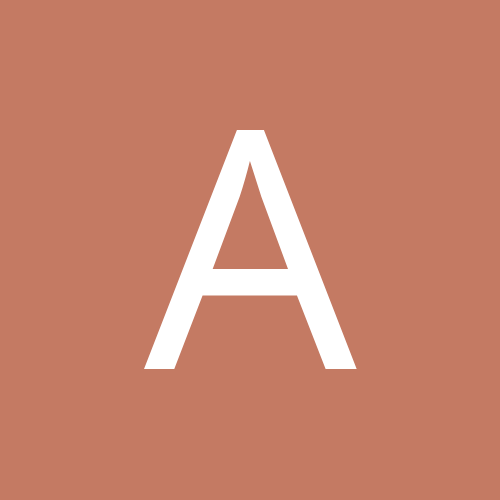 Content count

32

Joined

Last visited
Everything posted by ARF
HRT have launched their 2010 car. They also signed Karun Chandhok as their second driver (alongside Bruno Senna). Here's a look at their livery (love all the sponsors ): So the final entry list for 2010 is: Vodafone McLaren Mercedes 1 Jenson Button (GB) 2 Lewis Hamilton (GB) Mercedes GP Petronas F1 Team 3 Michael Schumacher (D) 4 Nico Rosberg (D) Red Bull Racing 5 Sebastian Vettel (D) 6 Mark Webber (AUS) Scuderia Ferrari Marlboro 7 Felipe Massa (BR) 8 Fernando Alonso (E) AT&T Williams 9 Rubens Barrichello (BR) 10 Nico Hulkenberg (D) Renault F1 Team 11 Robert Kubica (PL) 12 Vitaly Petrov (RUS) Force India F1 Team 14 Adrian Sutil (D) 15 Vitantonio Liuzzi (I) Scuderia Toro Rosso 16 Sebastien Buemi (CH) 17 Jaime Alguersuari (E) Lotus Racing 18 Jarno Trulli (I) 19 Heikki Kovalainen (FIN) HRT F1 Team 20 Karun Chandhook (I) 21 Bruno Senna (BR) BMW Sauber F1 Team 22 Pedro de la Rosa (E) 23 Kamui Kobayashi (J) Virgin Racing 24 Timo Glock (D) 25 Lucas di Grassi (BR)

Not a bad grid considering what we were looking at towards the end of last season hey. 24 cars should be enough to spice things up. I reckon it's going to be a great season, so many great drivers in great cars, and the new teams shaking things up! Hopefully HRT make it (Holden Racing have an F1 team...?! )

Yeah good point lol! Because they're not an official entrant, Bridgestone aren't allowed to give them tyres (exclusive contract). limegreen, I don't really see Virgin getting a podium for a long time, unless they have some epic updates throughout the season. They're a new squad with a car that was 5.7 seconds per lap off the pace (based on best lap times) at the Barcelona testing. Glock and Di Grassi came in 21st and 22nd respectively based on best lap time. That sort of gap may aswell be a year in F1. That, and the top ten times are separated by only 0.4 seconds / lap. Having said that, I am impressed that they have similar pace to the Lotus cars, even though they didn't use a wind tunnel. I hope they do prove my pessimism wrong, I'm a big fan of Virgin Racing. As for Ferrari, they are definately back in the top end of town, near the pointy end of testing times for all of the test sessions. I think McLaren, Ferrari, Red Bull, Mercedes GP (in that order) are the teams to beat!

Not long til the start of the season now!! And two teams still don't have cars! USF1 has all but given up by the looks of things. They've officially asked the FIA to skip the first three races and join the grid in China. And Campos Meta 1 is for sale, have no car and no money. Campos have a chassis, which they paid Dallara to manufacture, but no money to finish the car. USF1 don't have much of anything by the looks of it. I think that Stefan GP (the Serbian team owned by Zoran Stefanovich) that bought all of Toyota's chassis', engines and IP (as well as a few ex-Toyota F1 staff) might get USF1's grid slot. At least they have two cars, a signed driver (Kazuki Nakajima) and the budget to make a whole season. They've even been testing, even without an entry for 2010! Who knows what will happen to Campos. Maybe USF1 can buy their chassis from Dallara, and slap together two cars. They'll have to hurry, apparently Jose Lopez is looking elsewhere for a drive this season (and he'll take his $8 million in sponsorship with him). So far we only have two of the four new teams with cars - Virgin and Lotus, which I must say look pretty impressive in testing for brand new squads. The fact that the Virgin V-01 was designed completely using CFD (no wind tunnel) and is still of comporable pace to the Lotus is quite suprising. Both the Red Bull and the McLaren look like front-runners based on testing times. Both fairly reliable too. The Schumacher Mercedes doesn't look to be the pace setter like it was last season in Brawn trim though. I hope for his sake the team is sand-bagging their times... Bring on Bahrain! At least we have a 22 car grid at the moment.

The Ralf Schumacher return is bullshit, it was made up by some F1 journo's. They often make up ridiculous stories like this to see which cut-and-paste news sites (who don't do their own research etc) will run with it and report it as fact. Quite hilarious! They also made up a rumour that Nelson Piquet Sr. had bought 15% of Campos Meta so Jr. could get a 2010 seat. http://runoffarea.co...-silly-rumours/ why will webber be looking for a seat elsewhere?? would he not just be the number 2 driver for red bull. The rumour mill seems to think that Kimi going rallying on Red Bull's dollar is a back door to him joining Red Bull in 2011 (both Webber and Vettel's contracts are up). A Vettel-Raikonnen pairing in a Newey Red Bull would be a formidable team. The refuelling one is interesting and i'm undecided. It could help turn the sport back to being more about the drivers and cars, than strategy. However, it could also make it less entertaining for the spectators. I'll reserve judgement on the refuelling ban until after a few races, but on paper it seems like a good idea. Drivers who can warm up the tyres in qualie (i.e. are hard on the tyres) will be up the front of the grid, but have to stop sooner/more often for new tyres as they chew them up. Conversley those who are easy on the tyres (button et al) will be at the back of the grid (relatively) and be able to gain spots throughout the race... theoretically... Last season was annoying where the majority of position changes occured in the pit lane! In further news, Campos Meta is up for sale - Adrian Campos denies it, but team members have admitted the team doesn't have the budget: http://www.planet-f1...5854237,00.html. USF1 doesn't seem to have much substance either really. They have a great PR machine in Peter Windsor, but no chassis, no signed drivers, all they've shown the public is some generic CAD drawings of a car with no suspension, a small (empty) autoclave and some crude CFD screenshots. Bernie doesn't think Campos or USF1 will be on the grid in Bahrain: http://formula-1.upd...-fold/view.html Also, let's not forget the other new team: Scuderia Torro Rosso. This is the first season they have had to design and construct their own chassis completely, being a customer of RBR up until the '09 season. Will be interesting to see how they go. Driver's for 2010 (guesstimates in italics): Mercedes: Schumacher - Rosberg Red Bull: Vettel - Webber McLaren: Hamilton - Button Ferrari: Alonso - Massa Sauber: De la Rosa - Kobayashi Renault: Kubica - Heidfeld Williams: Barichello - Hülkenberg Toro Rosso: Buemi - Alguersuari Force India: Sutil - Liuzzi Virgin: Glock - Di Grassi Lotus: Trulli - Kovalainen Campos: No Idea - Senna USF1: Villeneuve - Lopez Going to be a great season! Got my tickets for Melbourne, Front Row Jones Stand yeah!!!

yeh you have to vote, what the other guy said and yeh you are wrong-no offence. Labor have majority in both upper and lower houses. (well more than liberal party), however its the independents that knocked back the ETS last time and it is the independents that will knock it back again today. So what has happened is that the independents have formed with the liberal coalition to then take majority of the upper house, which makes the bill become rejected. you almost got there lol! but like i said before, all this is gonna do is hurt the liberal party. They will lose even more seats at the next election giving Labor, possibly a larger majority in the upper house, where it wont matter if the independents side with the liberals or not, Labor may have more numbers. So the libs possibly are spelling their own doom by rejecting this and they know this. they also know that they will not win an election with Abbott as leader, particularly with the party split so much. Also to further aid Labor, there is the threat of several Liberal Senators crossing the floor to pass the ETS, so the ETS might still yet pass today, although it is a minor chance of occurring. They said up to 10 MPs may cross the floor. So we will see what happens hey! You basically just re-worded what I said. Labor don't have a MAJORITY in the Senate at the moment. If they did, the ETS and the alcopops tax etc would have passed first go. Coalition + other minor parties + independents > Labor in the Senate. Following another election Labor > all in the Senate. Double-house majority - no opposition to legislation (unless Labor senators cross the floor - which they never do). Which is what you said (and I said before) - "They will lose even more seats at the next election giving Labor, possibly a larger majority in the upper house, where it wont matter if the independents side with the liberals or not, Labor may have more numbers. "

We will most likely have a double-dissolution election where Labor takes control of both the upper and lower houses. They can then push through the ETS as they see fit (without the concessions previously agreed with Turnbull). Eventually they'll start to abuse their double-house majority like Howard did, pushing through legislation without resistance, and the swing voters will swing back to Liberal. In 2013 Joe Hockey will most likely present a decent opposition and the Libs may get back in. Or they could completely implode and be a career opposition party like Labor during the Howard years.

If you have a licence for target shooting, you can still go hunting with your rifle / shotgun. There aren't different licences for each, you just need to pick a reason and present that to the cops. Once you have the licence and the (Class A & gun you don't need to actually go target shooting (though it does help for surprise inspections etc). Also in QLD for land to be used for hunting it has to be so many hundred metres from a building/residence (can't remember) OR at least 40 acres in size. Also RE: pistols, it's 3 shoots per class (calibre) of pistol owned as mentioned before. You can only get up to a .38 for target shooting, and for up to a .45 you have to do sillouhette shoots.

*QLD only* For a pistol licence you have to first send the Police an application for a Statement of Eligibility to Join an Approved Pistol Shooting Club, which they use to do a background check on you. When you get the all clear from the Police, you take the certificate to a Pistol Club and join as a financial member. Then you have to be a member for a minimum of 6 months during which you have to do at least 3 shoots one-on-one with a Range Officer. After this you can get a Statement of Membership from the Pistol Club and do a Safety Course. You get the certificate 1 month after the course, which you submit with your licence application. The Police process it for 1 month and you get your licence. Then, to buy a pistol, you fill out an Application for a Permit to Aquire and submit that to the Police, who give you a permit after 1 month. So from intially wanting to join to owning a pistol it takes at least 9 months (plus any delays etc). Once you have the pistol licence you have to shoot at least 3 times per financial year in a competition held by your club. If you already have your A&B Class licence its a lot easier I understand.

bolt fouling on your chin when aiming? are you jay leno? lol LO-f**king-L!!! Get a lever-action or pump-action rifle. Can be shot using either hand. Going to get a Browning BLR in .243 in a couple of weeks. One of the few lever-actions that use a box-magazine instead of a tubular-magazine (so you can still shoot spitzer's). I've always been a fan of lever-actions, I'm not keen on bolt-actions unfortunately. Levers give you a higher rate of fire, but they're harder to shoot from a prone position (lever can foul on the ground).

Briatore is an extremely powerful and intimidating businessman. If Briatore tells you to crash or your career is finished, you'd damn well crash. Obviously Piquet shouldn't have done it, but that's beside the point - the charge that has been brought before the WMSC is race-fixing. Renault purposefully endangered the lives of all the drivers and the crowd at Turn 17 to fix the outcome of a race in their favour. They deserved to be thrown out of F1 forever. The FIA don't care if manufacturers leave. Manufacturer teams have been the exception rather than the rule in F1. Prior to the late 90's it was majority independant teams. Ferrari being the only manufacturer in the sport since the 1950's. They have teams lining up to take Renault's spot on the grid (BMW, Prodrive etc). And they don't have to bend to the whim's of manufacturer corporations who join and leave the sport as it suits them (Honda, BMW, now Renault). They want teams that are committed for the long-term. Hence the Concorde Agreements being longer than 4 seasons. Renault will either be thrown out, or leave. If they're not, it proves the FIA is a tooth-less tiger and that F1 is not a sport, but a game of politics (which is a half-truth I admit). The FIA already look bad, because they didn't actively find out about this and "clamp down on cheating in F1" like they're supposed to. They only found out because Piquet came to them. They need to throw the book at Renault to assert their governance, or the FIA becomes even more of a joke.

wow so there could be some truth to the allegations... i still think Piquet Jr is a f**king sook... dobbing on your former team ain't going to get you back into F1... he was just a s**t... consider the Renault team to probably pull out of F1 now because of some outlandish penalty imposed... Outlandish penalty? For fixing a race, they should be banned. I dare say the will get a slap on the wrist because Flavio Briatore and Pat Symonds have quit. Really Renault are just idiots for sacking a driver who had such volatile information on them. +1 Briatore and Symmonds didn't just leave Renault. Yesterday was the deadline for Renault F1 to submit their defence to the WMSC and they didn't submit anything. Which effectively means they admit they did it, and plead guilty. They will get off with a light(er) sentence than if they had defended the allegations and been found guilty anyway. That might have ended in Renault being banned from all FIA-governed motorsport for ever (including F1, Formula Renault, Clio Cup, WRC etc.). Symmonds has stated that they (Briatore, Piquet and himself) openly discussed crashing on purpose, but hasn't said if they followed through. Briatore denies everything. If they did fix the race, it was a hell of a gamble. They had to know that Rosberg would pit under the safety car and get a 10s stop-go penalty, had to know that Massa would drag the Ferrari fuel hose down the pit lane, had to know that Coulthard would exit the pits in front of Hamilton and hold him up. Otherwise Alonso would've only finished 4th. I think that Renault know their time in F1 is up, and will leave at the end of the season. That gives the (former) BMW team now owned by a bunch of Saudi and European families the 13th slot on the grid.

I thought it was rather unfortunate, he drove that car inch-perfect the entire weekend. Pushing the entire race, he must have been exhausted. Bad luck to catch too much astro-turf out of Lesmo 1 on the last lap. From the impact you could see he was as suprised as anyone watching. What I don't understand is why McLaren two-stopped him. He was fastest of the 1-stoppers after fuel adjustment anyway. He would've qualified in P3 and been odds-on for the win - Sutil and Raikkonen would need to put 40 seconds on him to stay in front. Kovaleinen in all seriousness should have won Monza, he just drove a terrible race.

Yeah I guess, he hadn't raced in 10 years, and after his first stint in F1 he switched to GT Cars, which would be a whole lot different to open-wheelers. He wasn't overly quick in his original F1 years, but he did drive for a bunch of backmarkers. He also was fined for speeding in the pit lane in Valencia four times lol.

Which begs the question, how did he survive as a test driver for 10 years? He must be REALLY good at giving constructive feedback, cause his raw speed is terrible.

he can 'flog around' supercars but can't race in a F1 car... just gives testiment that his a chicken s**t lol, they're a little different. I really hope Ferrari replace Badoer at Monza - Raikonnen finishes first, Badoer finishes last (ex. DNF's). I don't know if that's happened before!? It's one thing to reward Luca for time served as a test-driver, but its just getting embarassing. I reckon there will be some angry Tifosi in Milan if they don't!

lol, he dropped a bike whilst racing and fractured bones in his neck and lower skull, just over 6 months ago. When you're pulling 5G's under braking with head and helmet pulling on your neck, you would want it in perfect shape. I suspect his Manager Wille Weber knew he wasn't coming back because of this, hence why he said he was "200% sure" Schu wouldn't be racing. He knew about the injury. Ferrari most likely just wanted some publicity, and had no intention of Michael actually racing. It worked, at least. And now we get to see Luca Badoer return, 56 Grands Prix and no points... maybe he'll score his maiden point at Valencia...?

Totally agree with this statement. I believe there's a young Bruno Senna looking for a seat in F1, why not give him the opportunity? Ferrari don't give seats to rookie drivers. They poach established drivers who have cut their teeth in lesser teams and proven their worth. Prost, Berger, Mansell, Alesi, Raikonnen, Massa, Schumacher, Barrichello etc. Hell, they don't even promote test drivers. Luca Badoer and Marc Gene don't even get to replace Massa while he's out. And Kimi will not go back to McLaren, why would he? He's been there and done that, and he has a contract with Ferrari until the end of the 2010 season. He is more likely to leave and go rallying for Fiat (they own Ferrari). My guess for the 2010 grid will be Alonso and Massa at Ferrari, if not Kubica, who's looking for a seat now. Heidfeld will probably leave F1.

Make sure you live in the property for at least 6 months in the first year you own it... if you haven't done that they can claw back the FHOG... and they do audit against your income tax deductions for interest... indeed.... i thought i wouldnt worry about the 6 months living in caper.... got caught and had to pay it back lesson learnt.. Yeah I'm living in it as my own place. The investment interest deduction was for a shares/bonds/fixed interest portfolio.

I work full-time (7.30 - 6) and study a Masters full-time (3 subjects / semester). It's not that hard. Just study on weekends, take a few hours off for the exams.

Got ~$9,000 back, self-education and investment interest FTW!!! Add in the FHOG and I made a net profit out of the government this financial year

THAAD, Patriot?! O_o just a fancy name for your run-of-the-mill "SAM" or Surface-to-Air-Missile. Yeah, but its hard to hit an incoming ballistic warhead, given that a ballistic missile breaks up on reentry to the atmosphere. You may be bouncing rubble with 4-5 patriots, with the warhead falling through anyway. So whilst you "hit" the missile, its not a success because the warhead still makes it to the target.

You may be confusing Minardi with Lola, they built chassis for various teams for yonks. They even entered their own works team in the 1997 season: Mastercard Lola. They failed to qualify for the first race of the season, and the company collapsed after that.

http://news.bbc.co.uk/sport2/hi/motorsport...one/8116756.stm IMO FOTA has lost. Max and Bernie win. Getting Max to promise not to run for re-election is worth nothing, given Max's track record. Bernie remains, and he was always far more powerful than Max. We will continue to see F1 races scattered all over the world, based only on how much money Bernie can make. We can expect Bernie to try to collect more from race organizers and pay less to the teams - after all, they don't need as much, because their budgets will be reduced. However, given the teams have only signed up til the 2012 season, in three years FOTA will have Bernie over a barrel. Right now, 50% of all TV revenue goes to CVC, who have absolutely nothing to do with the sport. CVC just use this TV revenue money to pay off their debts, with zero return back towards the sport. FOTA demands would take a huge bite out of CVC's income, and for Bernie, an impossible situation. CVC wants 50% of TV revenue, FOTA members insist they receive, let's say, 75%. Bernie says it's impossible, FOTA says goodbye. Then Bernie finds himself bankrupt, with nobody to sue, as everyone's contracts have expired. So perhaps Step 1 was getting MM to step down, Step 2 getting rid of the greedy dwarf Ecclestone, Step 3 ???, Step 4 Profit!