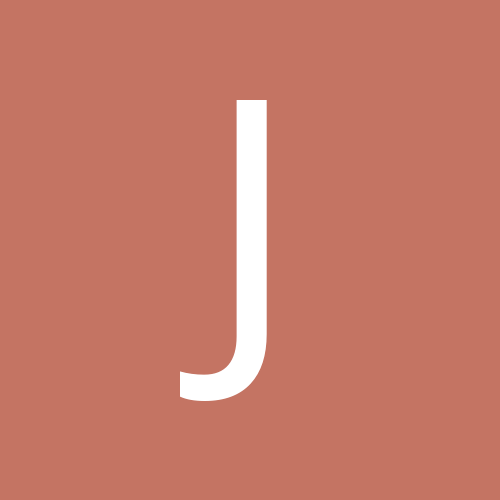 Content count

14

Joined

Last visited
Community Reputation
0
Neutral
Spacers added front. Better balanced: now it's stupid fitment everywhere... And I like it! Engine bay up to date:

This is not the cheapest option. It's possible to flip wheels centers on the rears. It makes +5 offset in the end, and I could easily fit 295/35 on them

I told my self about the same thing. There is effectively not enouth meat at the rears for the torque I have. There is a "wider rear zg flares" version I could fit. It could allow wider tire (265, maybe 275/35), and lead to less extreme fitment. I will look at it when the rear tires die.

I'm sorry I understand it could disappoint some of you but I really like it the way it is.

OK. I fitted m'y catback 10 Years ago. I dont really pay attention to the exhaust style. But I recognise I really like the twin blast pipes exhausts. Maybe one d'Ay when mine fall un pieces. But it's not m'y priority.

Sorry, what do you mean by more blast pipes? More exhaust pipes? Twin pipes instead of single one?

Sorry for not taking the time to translate You're right, I'm an RB26 powered Frog. And yes, it's a stock + forged piston/rod block with some go fast bits. I'm an ass for pics but here are two more pics I like:

Here we go: 200SX RS13 phase 1 1990 175000km chassis Coilovers POSJI-TECH 8K/8K réglables hauteur/dureté Camber plates (AV) Camber arms (AR) Conversion freins 280mm Wheels: Kerscher CS 3 piece forged 18X9 ET+5 F 18X10 ET-33 R tires: F 245/40ZR18 R 245/40ZR18 moteur bloc O5U BNR32 1991 réalesé 87mm joint de culasse acier renforcé 1,1mm pistons JE en 87mm bielles eagle h beam coussinnets de bielles et palier ACL RACE (calico coated) vilbrequin full polished et equilibré ,avec "oil pump drive collar" usiné sur mesure pompe a huile n1 embrayge OS GIKEN R3C triple plate et son volant moteur allégé capteur de vitesse Z32 N/A BVM pour avoir la bonne valeur carter de rb25 faisceau modifié pour RS13 par moi même et totalement plug and play ecu stock avec eeprom maison injecteurs DENSO 700cc double Z32 AFMs culasse full stock refaite avec guides de soupapes bronze pochette de joints complete nissan Turbo HOLSET HX40 "super 40" billet compressor wheel A/R 1.00 twinscroll collecteur inox twinscroll boite rb25 berceau moteur r32 gts wastegate externe copie HKS distri greddy poulies reglables arbre de transmission sur mesure aluminium Shaftmasters Catback 3" SSautochrome downpipe 3" + tresse + raccord wastegate Pompe Walbro 460l/h F9000267 Blow Off valve GReddy type S Oil catch Tank grosse section (15mm) Front mount intercooler de skyline GTR Double admission HKS champignon Filtre à essence de skyline GT-R thermocouples température échappement, entrée de débimètre Radiateur alu double core. interieur Mano de pression turbo mécanique GReddy monster 80mm 1.5bar max Blitz Dual SBC boost controller intégré dans le vide poche central FET turbo timer intégré dans le vide poche central Violence FAN Temperature Controller (mano Teau, Thuile, Ubatt) prise consult ECU talk USB pour logging nissan datascan ou NISTUNE Mano pression huile exterieur peinture stock KG1 platinum blue metallic ZG fender flares rivetés peints aileron supprimé, malle lissée

forged RB26 big single HX40 Kerscher CS forged 18X9 / 18X10, +5 / -33, 245/40ZR18 all round Yes, needs spacers front.

forged RB26 big single HX40 Kerscher CS forged 18X9 / 18X10, +5 / -33, 245/40ZR18 all round Yes, needs spacers front.

Here is a pic of my S13 pump from CA18DET and it is not the same. The number on it is not the same (9YRA K9 if I read correctly). And I can't fit it on the bracket mounted on the RB because the lenght for the bolt is too long. And I can't bolt the S13 bracket on it too. So I must make this pump work!

My RB26 swap is almost finished, everything is OK except power steering that doesn't work. I bought a used pump that was told to be from a S14 (I just wanted it to be non HICAS and compatible with the bracket), but it seems not beeing a S14 one. The more I look at it the more I think I shouldn't have bolted directly the pressure line to the connector outlet bolt. There is probably a missing part, called joint-outlet, that has the perfect thickness for the connector outlet banjo bolt, to let the valve assy flow control be perfectly settled between the spring and the bolt and work correctly. But to find this part I need to know exactly where my pump comes from. Here is the pic of a similar part I'm talking about: And here are some pics of my pump for NISSAN specialists: it's written 26YA K9 on it: And for those interested by pics of the whole engine: THanks for your help!

Banded steelies:15X10.5 ET-12 all round 225/50 F 265/50 R for summer 15X8 ET-12 F and 15X9 ET - 6 R + 35mm spacer 205/55 F 225/50 R for winter After a few tests, I stoped usign 15X10.5 at front and now use 15X9 for better high speed stability.The blacks are going to be painted grey as the 15X10,5s are.The 15X10,5 that I where using in front are going to be 285/40s fitted.