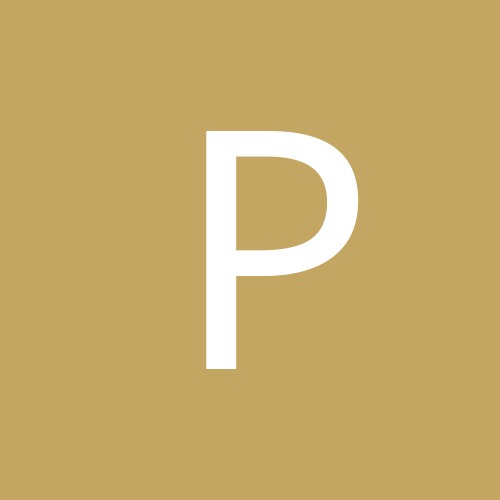 Content count

11

Joined

Last visited
Community Reputation
0
Neutral
About purples14
Rank

Newbie


Birthday

02/19/1988
General Info
Gender
Interests

Cars, Computers, Adrenaline, my Lovely wifey.... Games, electronics, skateboarding, everything lol

Car Type
Car Model

1994 Nissan Silvia sr20det

Occupation
From the Previous owner. It was only a drift car in japan and was used only on the track. Owned by 1 other person. Some chick over there. but he gave me ALL the receipts for All the parts, oil changes and body work done to the car. and yes the car prob. does have several more miles on it than the motor. as it had a motor change about 3 years ago to this 98 motor. And yes after it started getting that hot and loosing that much oil pressure it has set for a month now. And yes there is water in my radiator. my water temp. after my oil temp gets that high. my water temp starts to get high. I'd say the highest ive seen was in the 95 deg. celc. area. as my alarm starts going off during that part. But i will be taking a look into the IACV and the piston rings and oil pump. as far as the main bearings. . i have no clue on that lol

yes. ive used thicker oil. but as of right now.. after my oil temp gets that hot. its starts burning out the oil. so i do have to start putting in more oil. after it burns out enough. and i will try the afm and o2 sensor soon as i get a little extra money as i just spent most of mine on plane tickets. but i'd like to get the most idea's possible and compile them all together so when i get back from my trip i will have somewhere to start and to go on to if the start job fails. ya know? but when i get back is when i am gonna really dig into it. i get back on the 8th of jan. and i appreciate everyones help btw

About a Month ago I changed my fuel pump on my Silvia s14. I have a sr20det1998 Motor in it. 68,000k on it As of right now the battery is dead lol. But before it set there in the cold and the battery died, This is what happened... 1. Can put it into gear after starting the car and it will drive its self.. thats right... Idling is f**ked up.. it revs up and down.. it can be driving by itsself and as soon as i push down on the gas it feels like it actually cuts out or starts to sputter for a second.. then it catches. ... my guess on that one is a TPS. but im no qualified mechanic nor have i been working on sr20's 2. The big problem here... i can start off with around 6 on my oil pressure gauge.. dont know what that is its all japanese lol.. but im guessing 60psi or something.. with in maybe 5 min of driving it will have slowly decreased down to around 2.. 10 min of driving and the warning or caution light is on. 3. after my oil pressure gets down to around 2 or so.. my oil temperature has already raised up to around 110* deg. CELC. Now i know its not supposed to get that hot at all... but yes its got hotter than that. its actually topped out at 140deg. celc. ... im not for sure what that is in fair. but yeah its hot i know that. HELP! its greatly appreciated! ... i know this sounds like 2 problems... but ive also been told that if could just be my ECU f**ked up or something.. I honestly have no clue. The things ive done to it before this started happeneing was change the oil/oil filter. flush out the radiator. and change the fuel pump. and the altonator belt. .. the only things ive done so far. ..

Well to be honest i did have a messed up clamp on this hose that ran up to my turbo... but i tighted it down and dont see it leaking from there any more. so idk where else it could be leaking from. ive looked all over... and as far as the catch can.. its a greddy catch can and its been installed pretty good.... it does go over the intake tho, mounts to the right of the radiator put away up in the corner. and it wasnt doing this before so i dont see why my oil pressure gauge would do that. and its a defi oil pressure gauge. BUT... this has got me thinking so i am gonna go out there and see what i can do today since its my day off. I definatelly appreciate all these posts! its really helping me thinking on it as my minds a little busy with other bigger problems right now.

I really wish i could get some kinda help. anything to go off from is a start

My oil pressure on my Silvia s14 sr20det drops from 6kg to around 3kg or 2kg in less than 5 minutes of driving. by this time my oil temperature rises from around 50 deg. Celcius to 80 or 90deg celcius. Not only that but when I stop, I normally have smoke coming from up under my car and from the hood. Not much but a little bit to notice and I can smell the oil being burnt as I get out of the car. Also, my idling is F*cked ... i start my car and its at a low idle... less than 1 .. and it feels like its cammed or something lol... sputtering... then after i get taking off.. it jumps up to around 2 1/2 to 3 idling.. reving up and down... its to the point to where i dont even have to push the gas down. i can just shift and clutch. with out using my gas pedel. when i clutch u can hear it reving up and down. and if its in a gear.. it still rev's up and down sometimes and sometimes it will b just a hign rev... i recently changed the fuel pump on my car and flushed out my radiator and changed my oil. but i didnt do to much differant than that of what i normally do to regular maintanence of my car. ... the motor has 64,000k on it. but i know i am pushing 379.1 hp i also have a large list and all reciepts for everything purchased on the car. I will get the list out of my car when it gets back and update this. but thats the info i have at the moment for her plz any idea's is greatly appreciated.

Thanks for the tip crazy. I'll give that a try.

Hey everyone. Jus wanted to introduce my self.. im Christopher. I have a 1994 S14.5 sr20det with approx. 34,000 miles on it :D hehe.. I know right! .. i got over here in england about 9 months ago. was big in the import scene in the states. had a rs1 scion tc modded and totaled it bout 4 months ago when i went back home. and got this baby... im pushing right at 450 ( will get pics of the dyno asap ). but here are some pics that i have right now. cause i know everyone likes pictures. hehe here they are..

my fun lil toy and my wifey modeling..

my 94 s14.5 .. the rear end keeps popping.. when im slowly turning after the cars been drove for a lil bit. feels like the inside tire of the turn wants to brake traction or pop as it turns. other than that.. a little over heating.. had to flush the radiator.. does fine now. A little sputter every now and then... not for sure hat that could be.. new spark plugs on it and they look shiney and clean.