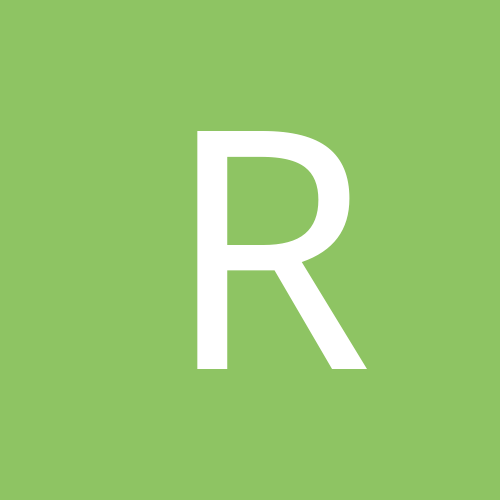 Content count

361

Joined

Last visited
Community Reputation
0
Neutral
About rns11z
Rank

Silver Member


Birthday

08/22/1985
A friend and i just purchased a s15 track car. Need to get it tuned, who would you guys recommend we use in Sydney?

what happened to all the haters haha well done bud good 2 see it come this far gl

i never got hassles in any of my cars from cops. I personally think qld coppers are the easiest to get on the good side with and are very friendly. dont drive like a fool, dont drive a pink fully sik car and youl be fine. clean streeters always attract less attention

half the people that have posted in this thread can back there talk up... still waiting for glider to hit the track with the power it made at auto salon. Maybe she wishes it to just be a queen? dyno that is

gambla: f**k you sound like wanker after reading all your posts. back on topic: im sure jpc could do the task of building your motor, just plan out alot more then expect. and what ever your budget is at, add another 25% on it atleast. Shit always goes wrong, and you learn half of what youl know via trial and error. GL with it and prove some of us non believer wrong. h.

ask 57ing, he has 18x9.5 on the rear

on 30psi you should run deep into the tens hi 9s @ 140mph, judjing by your mph

thanks alot.. im in Bodrum my house is in bodrum but in winter i go to istanbull 4 university merhaba i just got back from turkiye a few weeks ago, and i think i saw your car in Bodrum (around the time when Baris Akarsu died). It was the only nissan s series i saw. Was your passenger door missing the inside bit? Oh btw, halikarnas rocks, cok eglendim orda. harun

Mate dont stress that seems about right. I was making very similar power in my old s15 with more boost. I would recommend taking it to the track, best i ran was a 12.8 @ 114mph, the current owner has gone 118mph. I too was abit upset after seeing people on here make 240+ with less boost, but im yet to see them back it up with times. If some of these cars have between 240-260rwkw in a s14/15 i would expect low 12s @ 116+mph. If any 1 has done so please post your times up h.

Who tuned it? Fuel additive = tolulene (spell check)? Congrats, with 440rwkw i would expect a mid to low 9 with over 140mph. I just have a feeling this thing wont see the track. And ryan, when i come back from o/s i think we may need to catch up one night h.

dyno are dyno's. with 171rwkw i ran 13.0 @ 108mph, exhaust, cooler and pod. stock boost solenoid, but pretty much same boost curve as evade. with 190rwkw i was @ 110-111mph. with 208 rwkw i was @ 112mph with 230rwkw i was at 114-116mph, just to give you guys an idea h.

sean, speak to marty at stz automotive. but go see him personally, and ask him to show you his 180. im sure after you see his workman ship, you'l make up your mind or mercury motorsport h.

add another one to the list easyly best tuner in se qld tuned all my cars. never missed a beat.