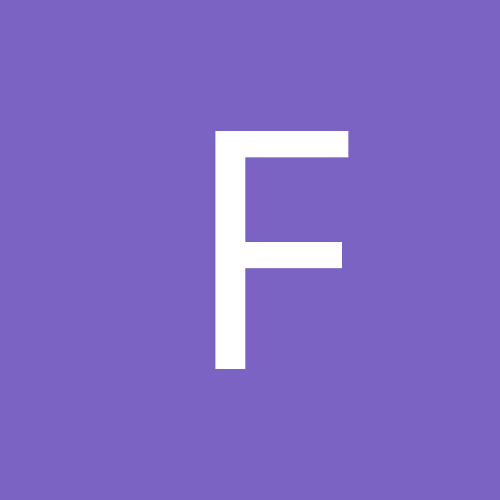 Content count

55

Joined

Last visited
Community Reputation
0
Neutral
General Info
Location
Car Type
Car Model
When I first fitted the coilovers n lowered it n got it aligned and all was okay but there was still a difference in each side. Now that I lowered it again (only about 10mm) am I noticing that there is a 15mm difference. If I go get it aligned i cant see it effecting the ride height to the point were I need to adjust it 15mm. Coilovers are fine, no major bends or twists in lca. May just be like wizard said, they are an old car after all. Looks like it will have to do, just Spuing I can't lower it that little bit more.

But could I have bent something on the left hand side that that is causing me to have to wind it down to level it out. What bent parts could affect ride height?! Coz the way I see it if one side can go 15mm lower, n the other cant, there's something wrong with the side that can't go lower. Or is this a common problem were coilovers are set at different levels to get level ride height?!

Tyre pressures should be same but I will double check. Ground is perfectly level n had it on alignment machine before I lowered it again n was still 15mm difference at the fronts, just never thought anything off it til I lowered it again now.

Sorry guys such a dipshit i ment 15mm not 150mm. Coilovers are brand new n look fine. There Bc br. Yeah drive it around over a few speed humps to settle it.

Decided to lower my 180 abit more the other day, wound down both front coilovers all the way, car sat lower on one side, got the car level by having to wind the right side up 150mm. Have had a look at all my suspension components and nothing looks noticeably bent or damaged. Has anyone had this problem before?! Could I possibly have bent something That's affecting the ride height. Wouldn't be an issue but want to get my cat that 150mm lower at the front.

UPDATE...BEEN A WHILE!!!! MOTOR BACK IN. FREEBIE. BC COILOVERS. 17X9 +15 SKIDS BROUGHT A HOUSE SO NOW IM BROKE MOST OF THE TIME WHICH SUCKS Just put in some GkTech tie rod spacers, GkTech RAS and lowered it 1" all round. Next on the list of things to do: Fix a few leaks. Clean up interior. Apexi power FC. Fuel pump. 555cc Nismo injectors. TUNE, THEN READY TO SKID!!!!! HOPEFULLY GET IT OUT TO WINTON TOWARDS THE END OF THIS YEAR

Silver s15 with white front bar and massive arc intercooler yesterday around 2pm at new craigieburn shops red 180sx with cannon on toorak rd 30min ago, cleanest red paint I've ever seen looks mint =)

Haha I always park far away coz everyone keeps giving me dents all over the thing Haha yeah the police are always driving through there alot, I got a red 180sx, black wheels, low, camber n big ass gay cannon haha barely take it out coz still on p plates Yeah there's a few getting around the area, couple of nice one n there quite alot of feral ones too

Haha I parked next to you in my daily n14, was checking your car out for like 5 minutes before gym, cars heaps nice =)

Dark green s14 parked at new shopping centre in craigieburn, twin pipes looked awesome =)

Mine doesn't sit anywhere close to the picture of the type x above..could it be there's a difference between the type x to the earlier 180sx?! Because mine is a 92..

Got 215 stretched over the front -1 degree camber n still 15-20mm out, and rear got 225 hung out 30mm, then put -3 Camber to get it under the guard.. No chance going to run -3 degree camber on the rear, defeats the purpose of wide rubber.. Flared guards seems the way to go..

Hey guys, Just put some new wheels on my 180sx. There a 17x9 +15 all round. As you could imagine they hang out past the body of the car abit, 20mm at the front and 30mm at the rear. Was thinking of getting wide fenders, but as I'm not putting a bodykit on it, don't think it will look good. What's everyones opinions on what I should do?! What other options do I have?! Cheers guys

Definelty keen for a skid pan day =)

Rooz your on the right track mate.. I'm talking performance wise?! Been on rimtuck and Know the wheel n offset I want, just want to know if it gonna handle any better or worse?!