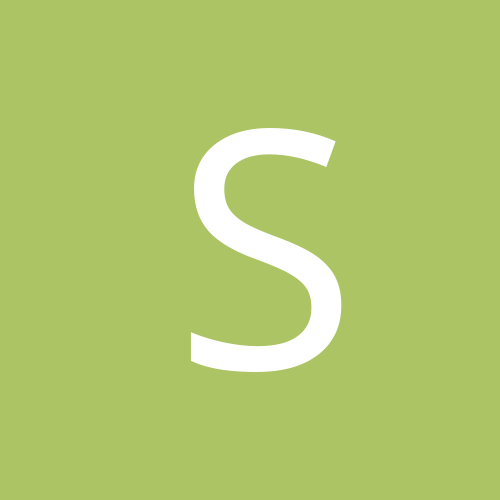 Content count

37

Joined

Last visited
Community Reputation
0
Neutral
General Info
Location
Car Type
Car Model
Make : NISSAN 180SX Transmission : Manual Kilometres : 176 Price : $6,600 Condition : Used BUMP

Make : NISSAN 180SX Transmission : Manual Kilometres : 176 Price : $6,600 Condition : Used BUMP

Make : NISSAN 180SX Transmission : Manual Kilometres : 176 Price : $6,600 Condition : Used BUMP

Make : NISSAN 180SX Transmission : Manual Kilometres : 176 Price : $6,600 Condition : Used Nissan 180SX for sale currently registered, has been a great car, best car i've owned until I upgraded to a 2013 370Z a month ago. I can't justify keeping it and would rather recoup some cash on the 180 than have it as a track car. I hit a kangaroo and it did some damage to the left side, nothing too major, but it was the 2nd time and I didn't want to pay to have it fixed again. has a number of mods, most not major however I will try and answer questions if asked. price is $6600 negotiable, as they always do it owes me more but i'll consider any legitimate offer located in Nowra, NSW, prefer contact via email Buy me soon he's not going to re-register me... price drop $6000 neg, make me an offer

clutch is a possibility I guess, it's quite hard to describe. might just have to let a mech drive it and see if he can tell?

engine bay area, and only happens when I stop accelerating

My 180SX (SR20DET) makes a noise when you stop accelerating. as soon as I take my foot off I get this buzzing/rattle like noise. I'm not sure where this is coming from, but I can't hear it on idle, only while driving and not accelerating. anybody experienced this before?

you should be able to change the LEDs in them, if you did want to mod them to be a different colour. or a cycle function would be cool too.

Type X = winning most people would gladly trade their kit for it. I know i would, wanna trade for a vertex?

Its booked in at my mechanics for tomorrow, I'm getting some front end damage repaired, and a few small things. I already told them about this issue, just try and do what I can to save money and learn. I really can't see much in there, and I've heard its a real pain to get to some of those hoses. Guess I'll have to add this to my mech bill

My car has been overheating recently, and I finally got some time to take a look this weekend. I avoided driving it last week and didn't get a chance to look at it till now. So, when it overheated the first time, the radiator was pretty much empty, I managed to fill it and then limp it home stopping and topping it up on the way. now I have it on stands and trying to find the source. when i fill the rad, it starts leaking out but I'm having trouble narrowing it down. there is liquid dripping from around the sump, and I can see flowing from above but not the actual origin. I know there are multiple hoses/lines that can leak, does anybody know where it might be so that it would flow down and around the sump. I can't see much from the top of the bay, and I already got an eyeful under it.

when I had my 180 registered in NSW, picked it up from VIC, it had to go through an interstate vehicle safety check (blueslip) for those that know, this isn't fun. anyway it had coilovers that were a bit stiff for my liking for general road use and the fronts were leaking fluid. Interestingly, if i had wanted to change to springs, or stock suspension I would need an engineers cert, but to put new coilovers on would be fine. didn't make sense to me at the time, and the mechs there were pretty cool about it so i didn't press the issue.

I'm not sure, it would be good if they standardised the system at a national level, but i doubt that it has actually happened at this stage. it's a mess trying to even migrate a car across any border, My 180 was from Vic and it was a real hassle getting it transferred into my name and registered here in NSW. we have to get an interstate vehicle safety check or 'blueslip' and it's really not fun. or cheap. apparently you can have your ability to drive in certain states taken away from you if you are caught doing something 'quite' bad or repeatedly caught. interesting loophole if it is indeed viable, obviously not speeding and being a clown would help, but there's little defence against a prejudiced 'officer' and their 'discretion'.

slightly off topic, but a mate was telling me the other day that if you have an ACT license that they don't recognise demerit points from other states. Meaning that if you get caught speeding you simply pay a fine, however you can't 'lose' your license. apparently it's so renown that there are considerably more canberra licenses than expected from the population figures for ACT. not sure how true that is, but my mate is planning to obtain an ACT license because of it due to being pulled over for speeding in his carerra gt every other week. any ACT residents have some light to shed?

+1 to pmod. keep the plastic and it's fine to use wood or a particle board. Put the windows down before/while you fit the speakers and there's no chance for clearance issues.